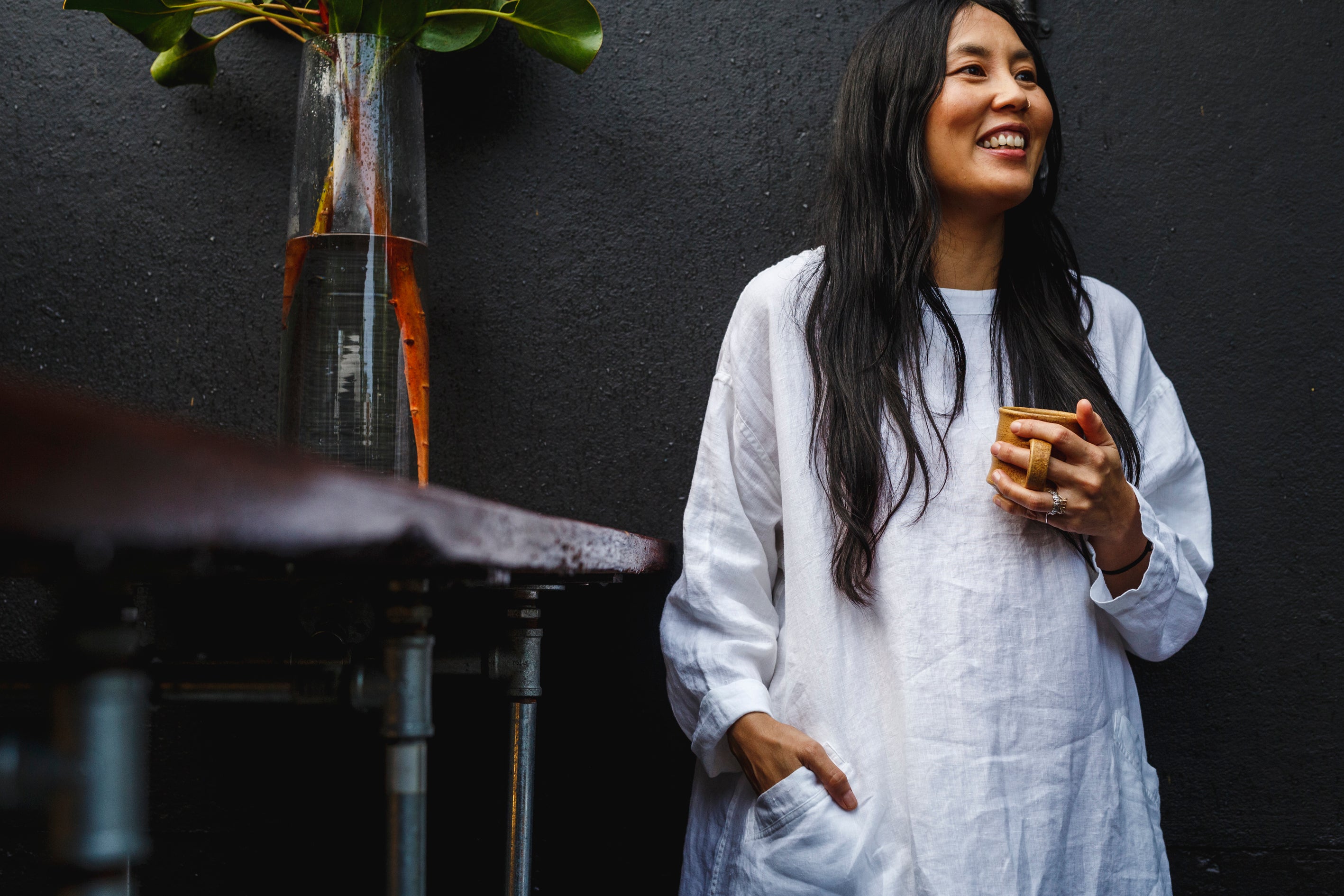 The T O N I C Series #2
T O N I C with Dee from Kawa Heart Studio
Second up in our T O N I C series is my friend Dee from Kawa Heart Studio ⠀
Dee is the funniest, kindest, most incredibly talented, human.⠀
⠀
I miss our funny coffee catch ups - me with my super strength long Mac / half topped and Dee with her Soy chai latte, chatting all things life, family work and play. ⠀
⠀
So in lieu of catching up face-to-face, we decided to ask her a few quick bedtonic related questions - like what side of the bed she sleeps on and what's on her bedside table...⠀
What is your idea of a bed tonic?
A chai brewed with almond milk and reishi
What is on your bedside table?
About 5 books I'm in the midst of - 
The five agreements by Don Jose Ruiz
A book of poetry by Amanda Maxwell
The apricot memoirs by Tess Guinery
Lunch lady #18
A moleskin sketch book
A black artline pen 0.6
Rose Quartz
Empty tea cup
Which side of the bed do you sleep?
I used to be a no-particular-side kind of gal which drove my husband nuts when we first moved in together. Now I'm a left-side lady with the little man snuggled in the middle and the big guy on the right. Rafa comes in some time during the wee hours of the night and we all jigsaw puzzle together.
What's on your road trip playlist?
The Kawa Heart Studio mixtape. It's a mix of folk, 90's, 70's tunes from the Beatles to Ben Harper. Currently with Rafa Rose we are really into G Flip, Feist and rediscovering TLC. Pretty much I like music which has a tempo of andante/moderato.
Field Dress or Poet's Tunic?
I'm a Poet for sure - in white and terracotta. I love the easy throw beach vibe. It washes and wears so well. The more worn the linen, the better it gets. Please make more in natural shades!
You can follow the gorgeous Kawa Heart Studio on Instagram here: @kawa_heart_studio
Art by 'the husband' @8footwalls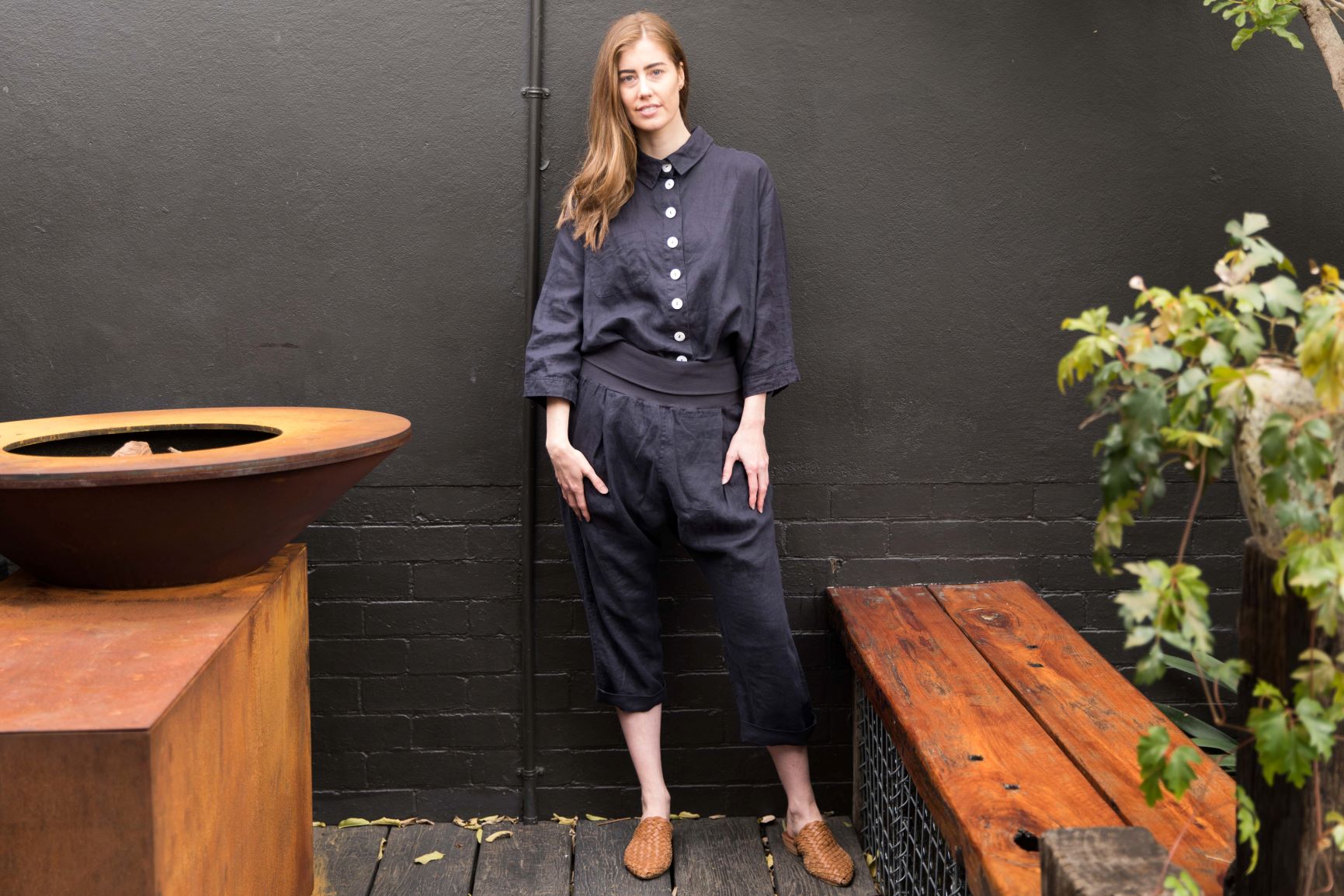 blog
Bedtonic is growing. And we couldn't be more grateful for your support, whether you have been following along with us from the very beginning or have just joined us in our journey. But as we grow...
Read more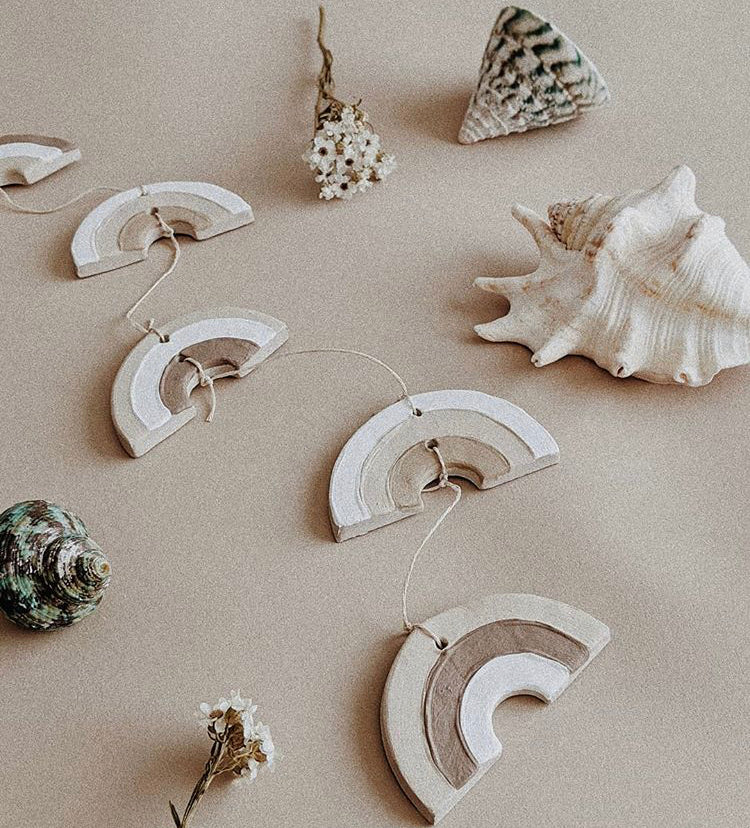 bedtonic linen
Nicole Ivy is the artist behind Lennon & Birdie, the home of her imagination and where her mixed media pieces can come to life. Her warm colour palette is a dreamy, rose coloured glasses take ...
Read more