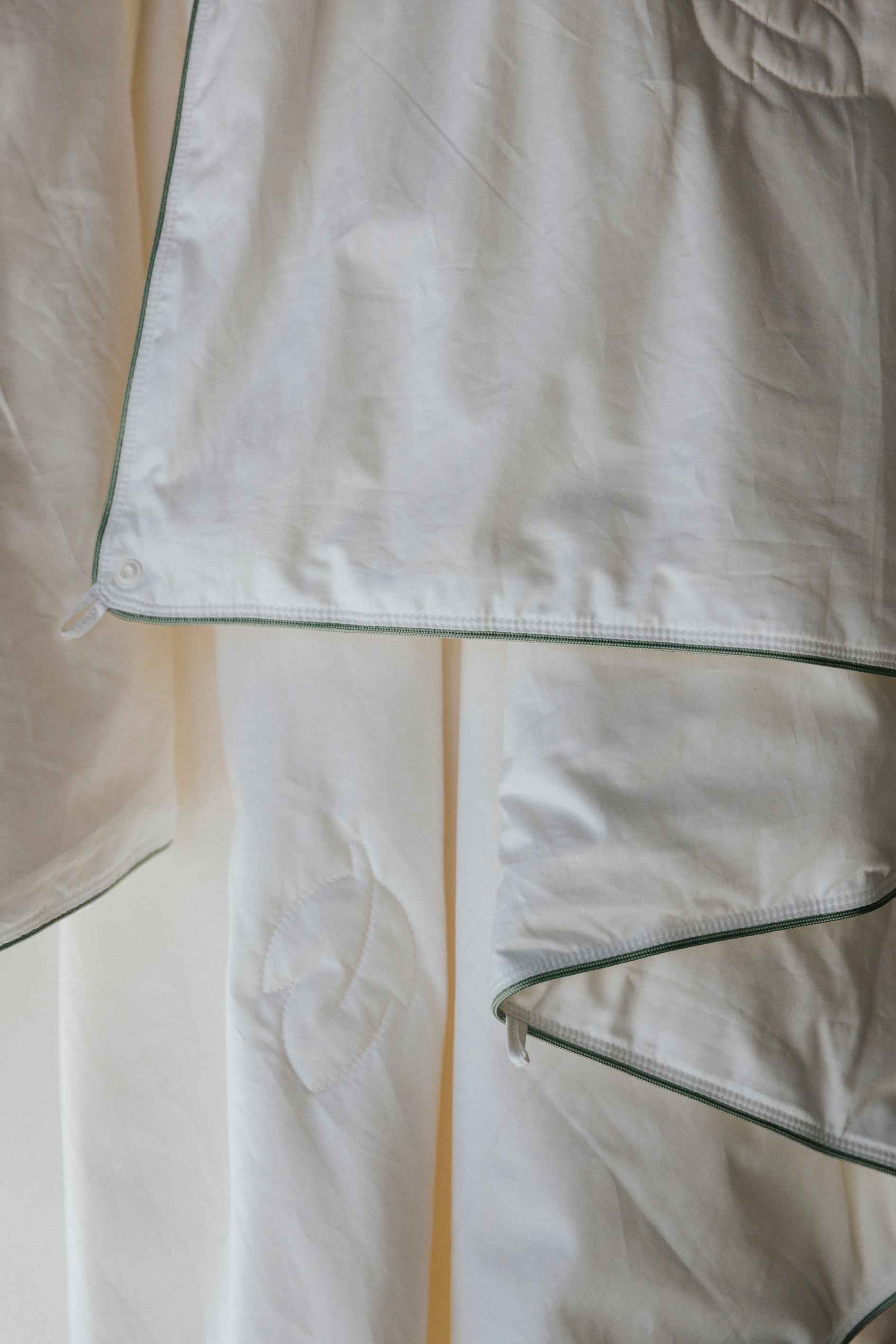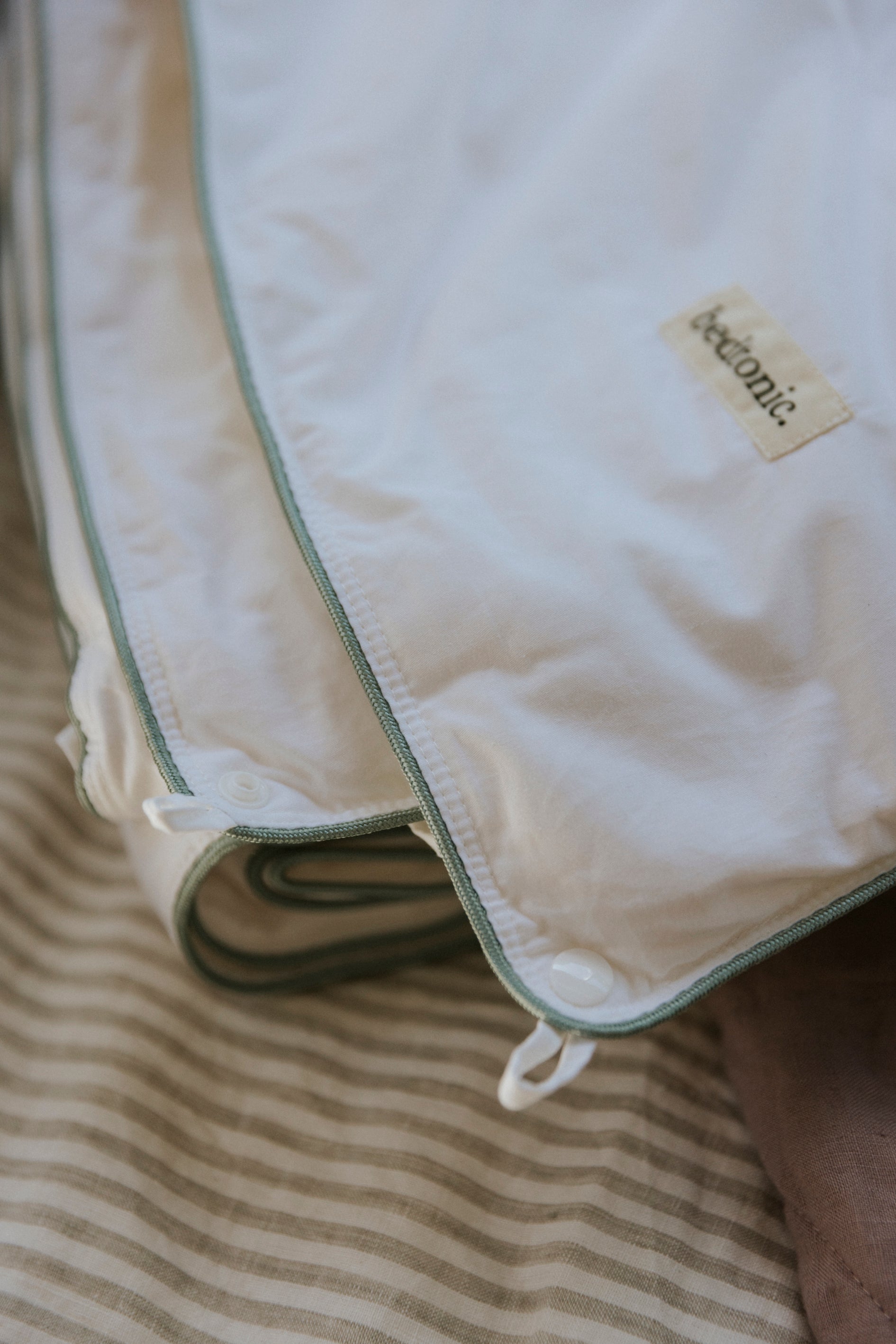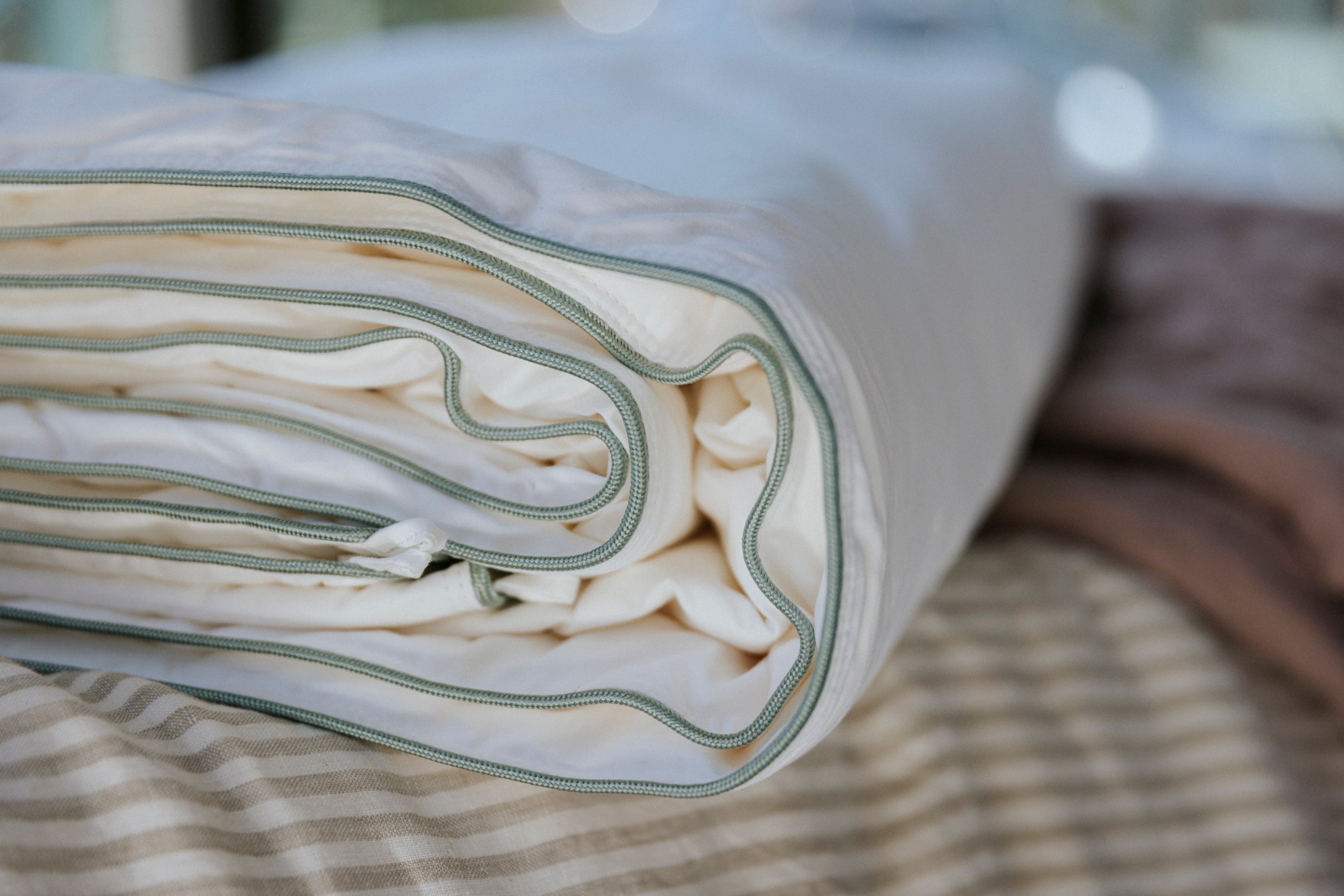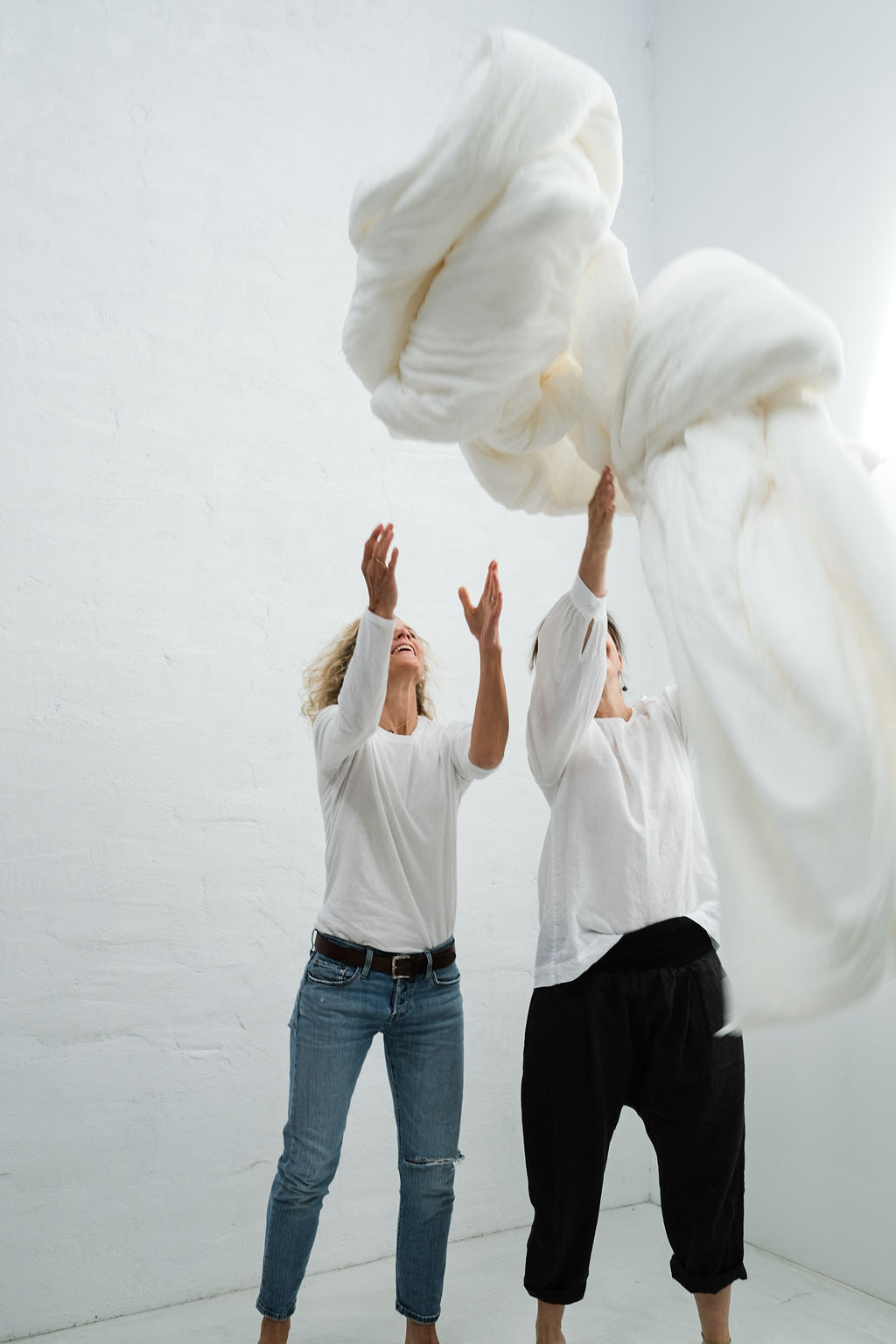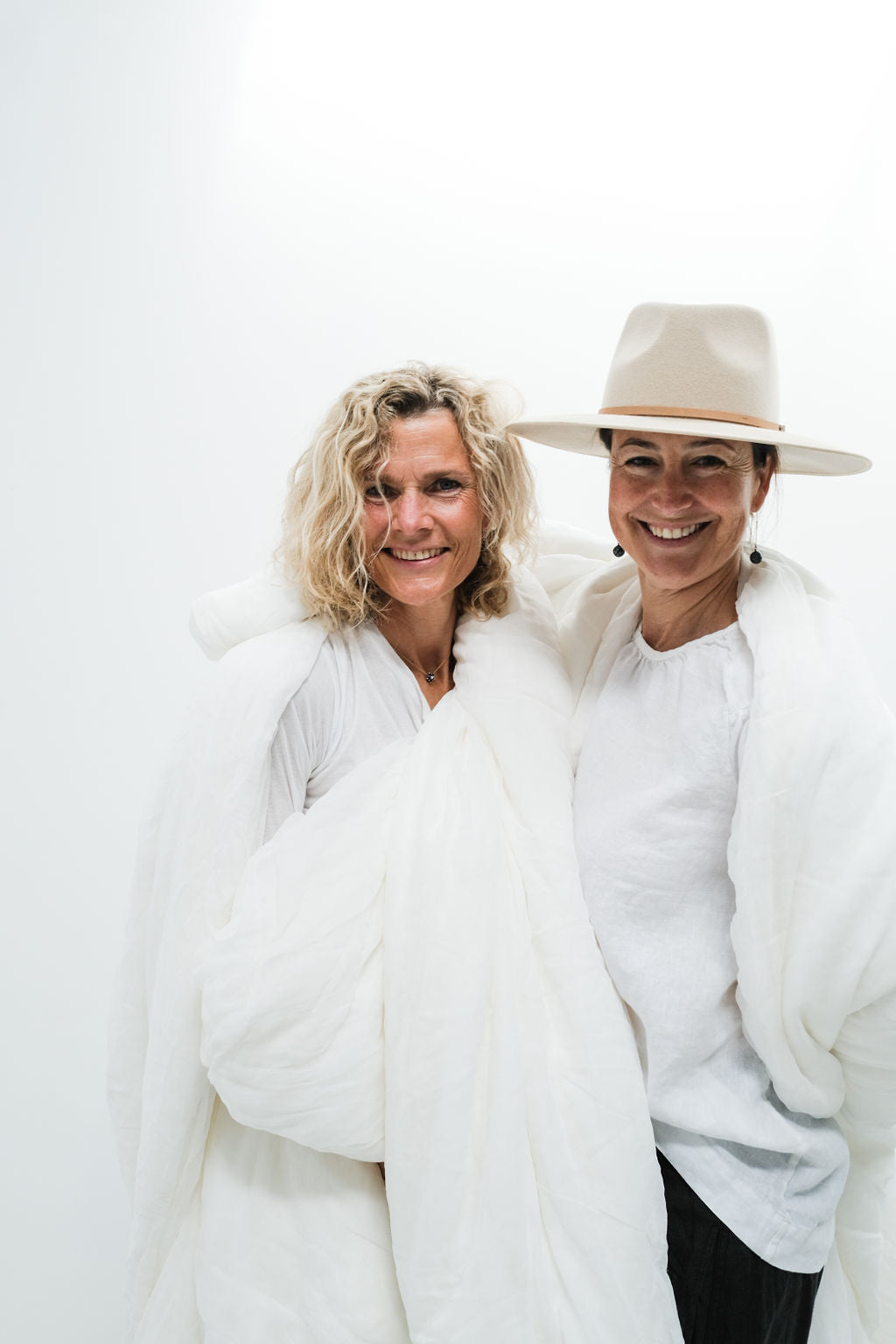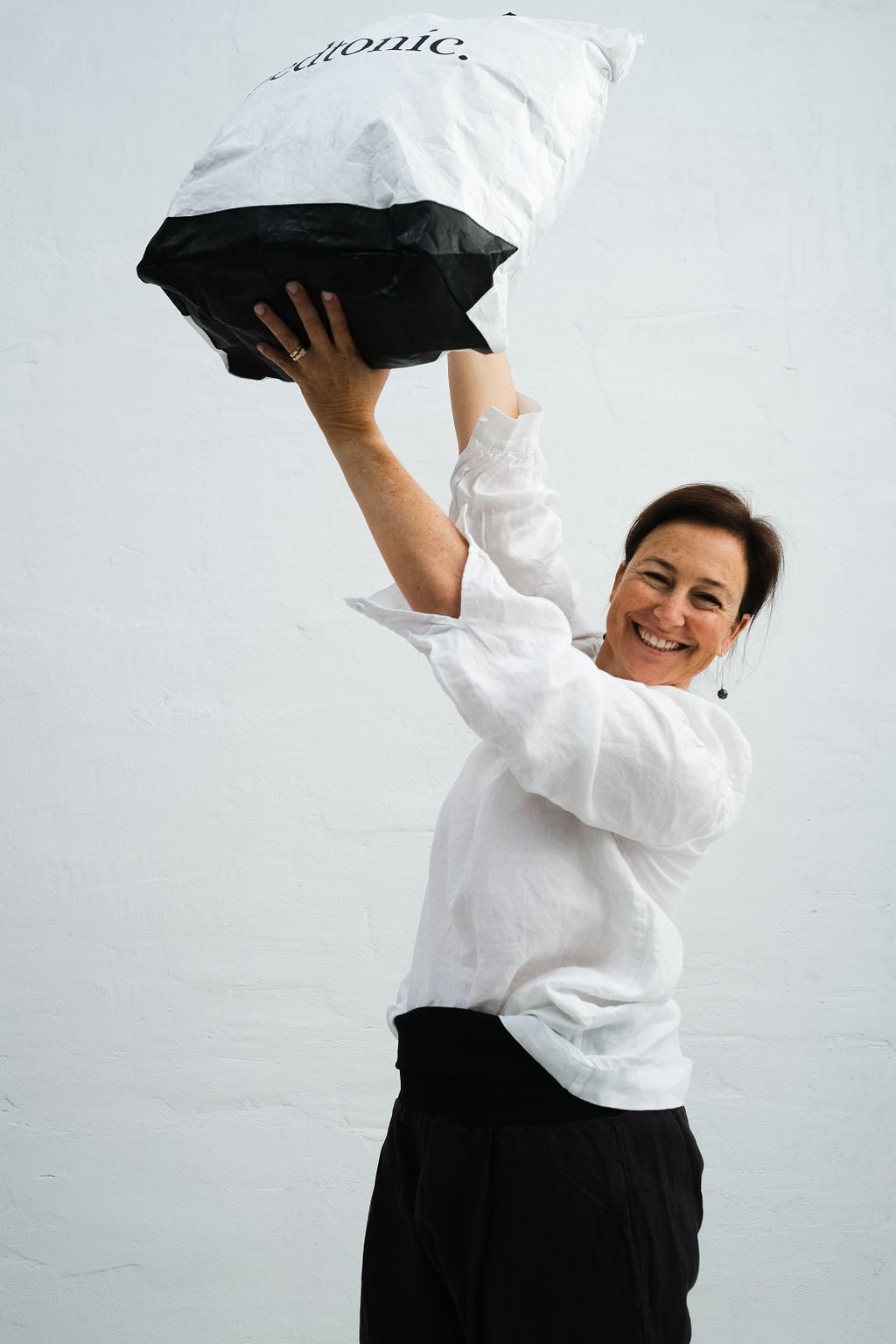 SILK DOONA INSERT
Sale price

$270.00
Regular price
(/)
Shipping & Returns

We appreciate that you want to shop with the confidence of knowing that if you are not completely satisfied with your purchase you can return it for a no questions asked refund.

We will refund or exchange any item you are not completely happy with when you return it to us in a saleable condition within 30 days of the item being dispatched from our distribution centre (excluding original freight charge).

How to return an item:

Download and complete our quick Request a Return Form here. 

Include the form with your returned product to:

Bedtonic Studio + Packing Room

10 Hood Street, Subiaco

WA 6008.

Please return the item in its original condition, unused, in its original packaging, with product tags attached. 

Bedtonic reserves the right to decline issuing a refund if the item is not returned to us in original condition.

This policy applies to all purchases made online from Bedtonic.

Please note that Bedtonic are not responsible for any returned item that is misplaced before it reaches our distribution centre. We at Bedtonic will not be responsible for any costs incurred in returning the item.

All return items sent back to our distribution centre will be refunded in the form of a credit being applied to the same credit card that the purchase was initially made with. 

Faulty Garments Policy

At Bedtonic we take great pride in our reputation for quality. If you happen to receive a faulty or damaged item from an online purchase, please contact us immediately via email. We will need images and a description of the fault emailed to support@bedtonic.com

Our customer service team will assess the supplied documentation and get back to you with the next step. Please keep the item in original unworn condition with swing tags attached. Please note faulty items cannot be returned past 30 days of receiving your order. Any faults must be communicated with us as soon as your order has been unwrapped.

NO RETURN ON SALE ITEMS SO PLEASE CHOOSE CAREFULLY.

No discount codes are to be used on sale items. All marked down sales are final so please choose carefully.
Pair with our 100% European Flax Linen Duvet Cover for a wonderful sleep. Read More
Silk Doona Insert: Invest in Your Comfort
It's no secret that a relaxing, uninterrupted night's sleep leaves you feeling refreshed and ready to take on a new day. But how often does that happen? It's either too hot or too cold - whatever happened to just right?
With the Bedtonic silk doona insert you'll be enveloped by the soft, caressing natural fibres that help regulate your temperature while sleeping. With a 100% cotton exterior and 100% Mulberry floss silk interior, this silk duvet is a luxurious addition to your sleep routine.
Say goodbye to overheating, distress and the endless tossing and turning that leaves you feeling exhausted by morning. With a lightweight silk quilt, you'll enjoy the cosiness of wrapping yourself in a duvet while preventing your temperature from spiking wildly.
Of course, the warmth of summer is soon followed by the chill of winter. But instead of packing away your silk duvet for months on end, we've designed a way for you to keep your luxurious comfort and stay warm when it matters. Each corner of our silk doona comes with a domed clip - simply join two of these super soft duvets together to create a thicker, heat-retaining duvet.
Choosing A Sustainable Silk Duvet
Natural fibres such as cotton and silk are much more effective at temperature regulation - and longer lasting - than cheaper, synthetic fibres. The quality is worlds apart and you can feel the difference from the moment you climb into bed.
By following the ideal care instructions, you can experience this luxury night after night for up to 15 years.
Sustainable materials produce less waste during production and are biodegradable at the end of their effective use. This takes a huge strain off the environment as many synthetic fibres end up in a landfill.
Bedtonic was created to encourage the prevalence of natural materials in homes, marking a move away from fast fashion and the mass consumption of cheap, poor-quality materials.
Why Shop Silk Doona Insert with Bedtonic?
Bedtonic focuses on delivering high-quality products using sustainable materials and packaging. The all-natural silk and cotton in your silk quilt last much longer, making it an investment in your comfort as well as in the environment.
We work alongside Carbon Neutral and the Plant A Tree program to give back to nature while offsetting those carbon emissions we cannot avoid.
Bedtonic products are made in small batches, making each item much more unique and longer lasting than mass-produced items. This process allows us to ensure each product we offer stands up to scrutiny and reaches you in perfect condition.
As a small business, you can visit our linen sheet set showroom in Subiaco to feel the materials and examine the quality of our items before choosing to purchase. If this is unsuitable due to distance or time constraints, we are happy to offer fabric samples. To have your fabric sample sent by post, please complete the Request a Fabric Sample form, and we'll send them right away.
Once an order has been placed, we will confirm your order details by email. We estimate 3-5 days for delivery, for those items currently in stock, to locations in Australia and New Zealand. International deliveries will take longer and may be subject to additional customs duties/taxes.
Discover Sustainable Luxurious Silk Doona with Bedtonic
If you would like to experience the joy of wrapping yourself in a lightweight luxurious linen bedding, check out the Pure Indulgence Silk Doona today.
And to ensure a truly restful sleep, why not cover your silk duvet in one of our incredible and sophisticated linen duvet cover sets? There is a range of colours and styles available to suit any room. So whether you need Blue linen sheets or sage linen quilt cover, we have it for you. Read Less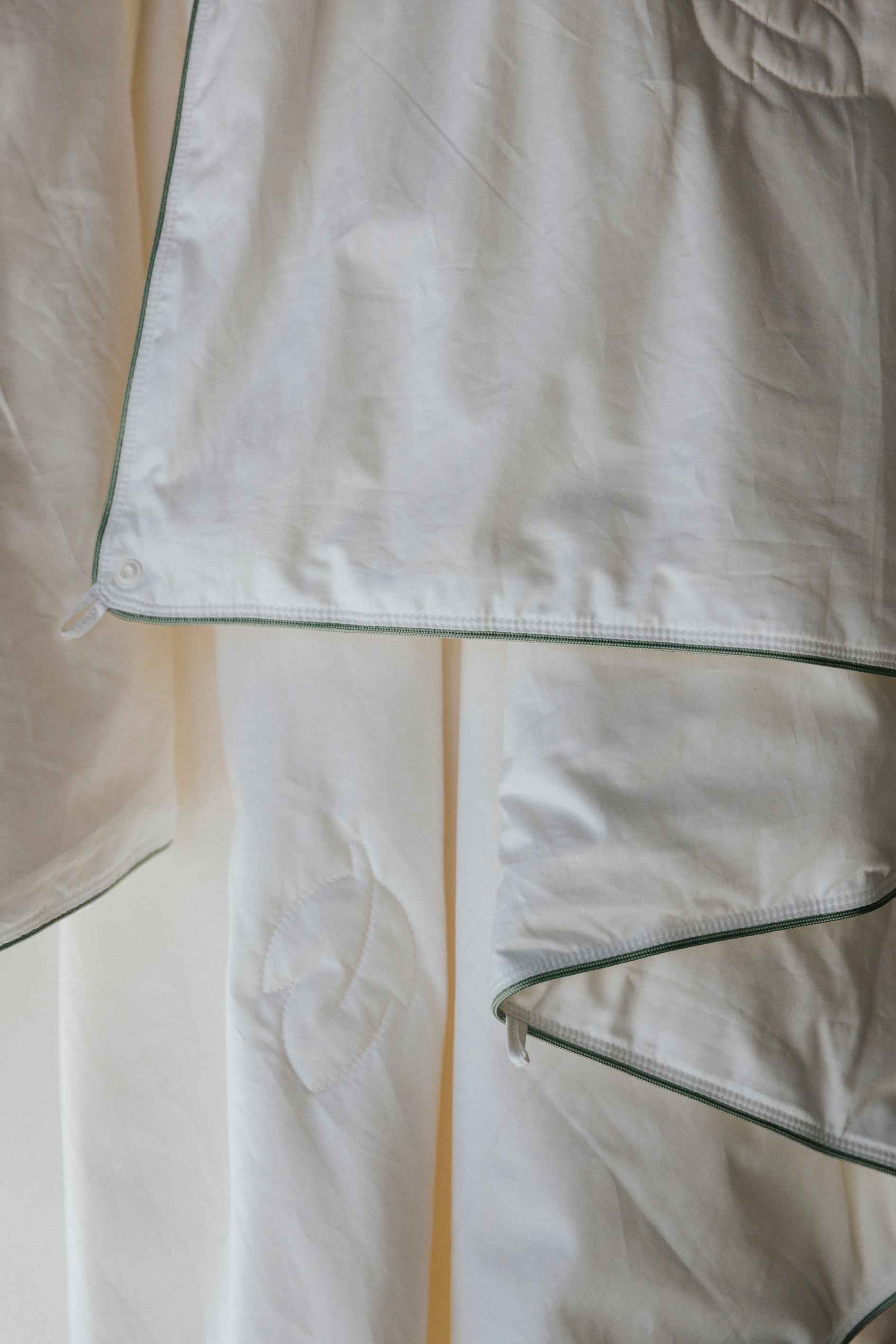 SILK DOONA INSERT
Sale price

$270.00
Regular price
Choose options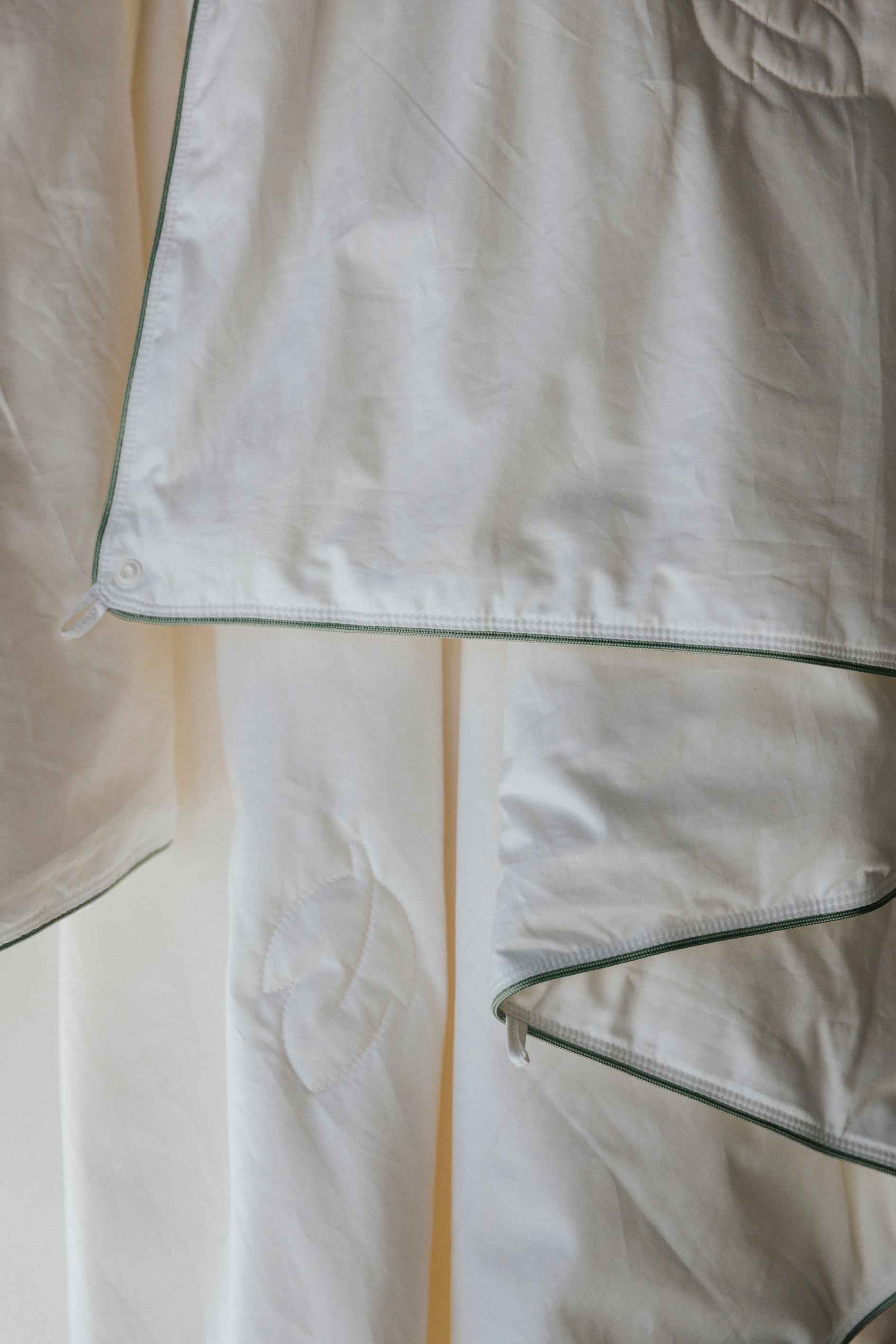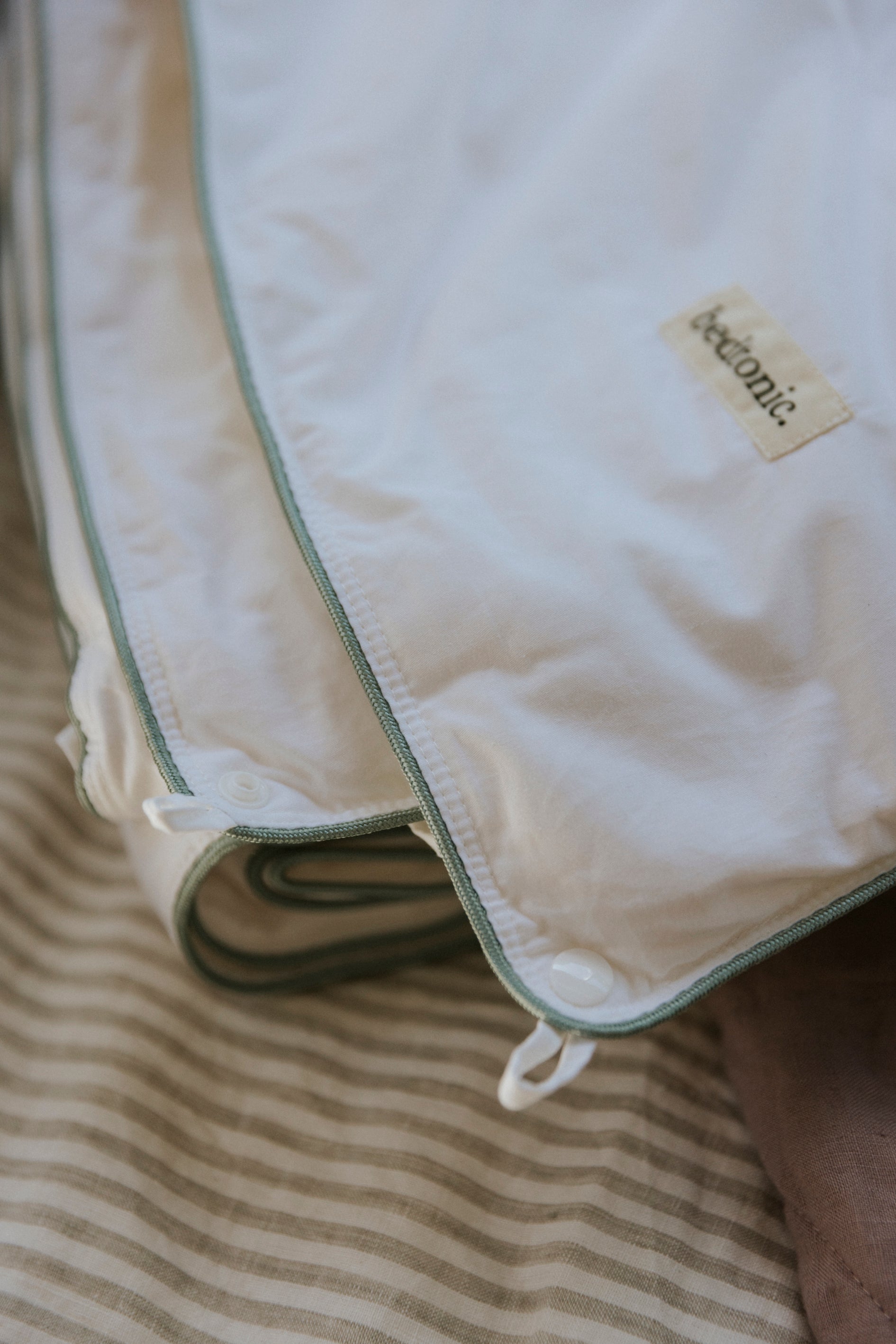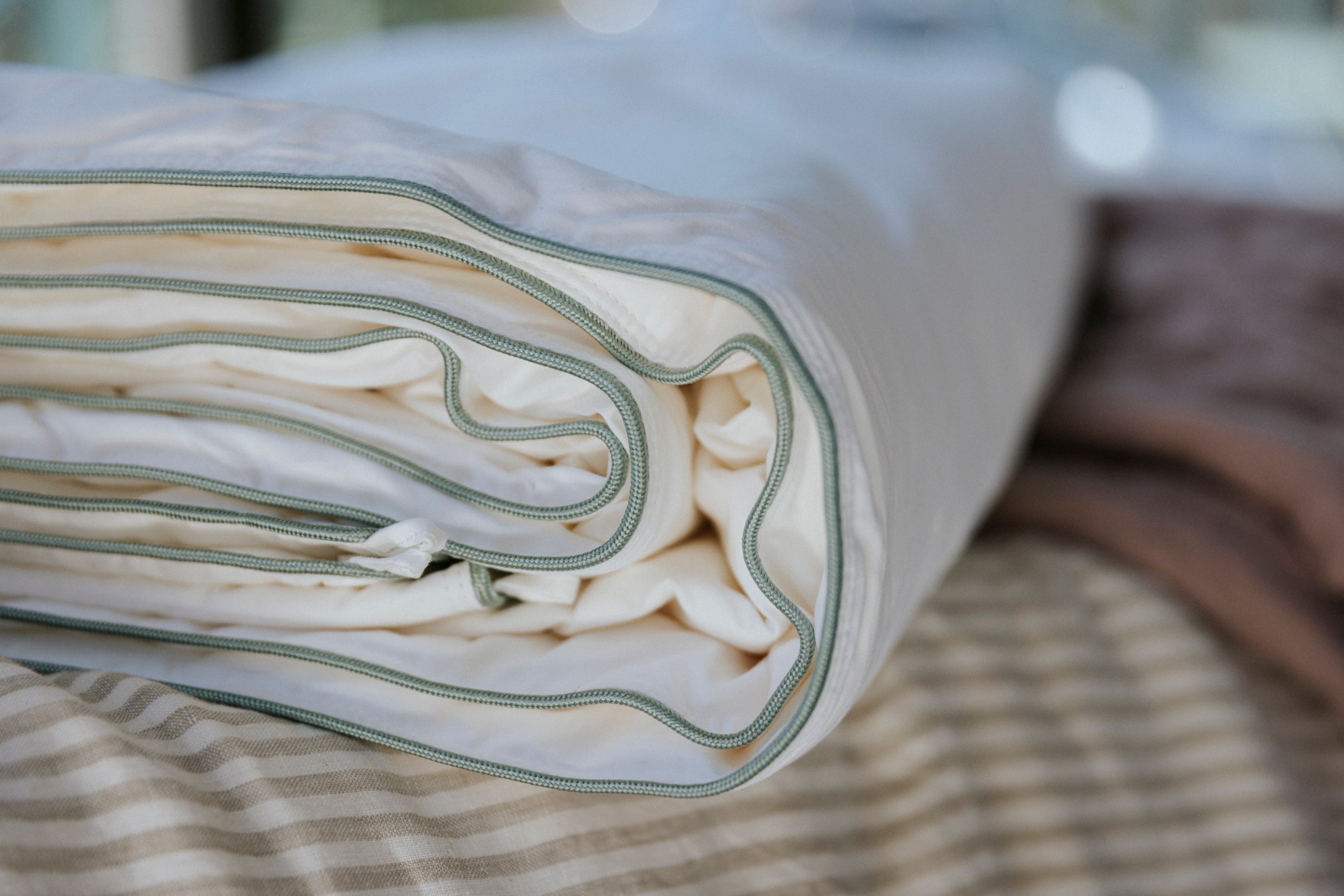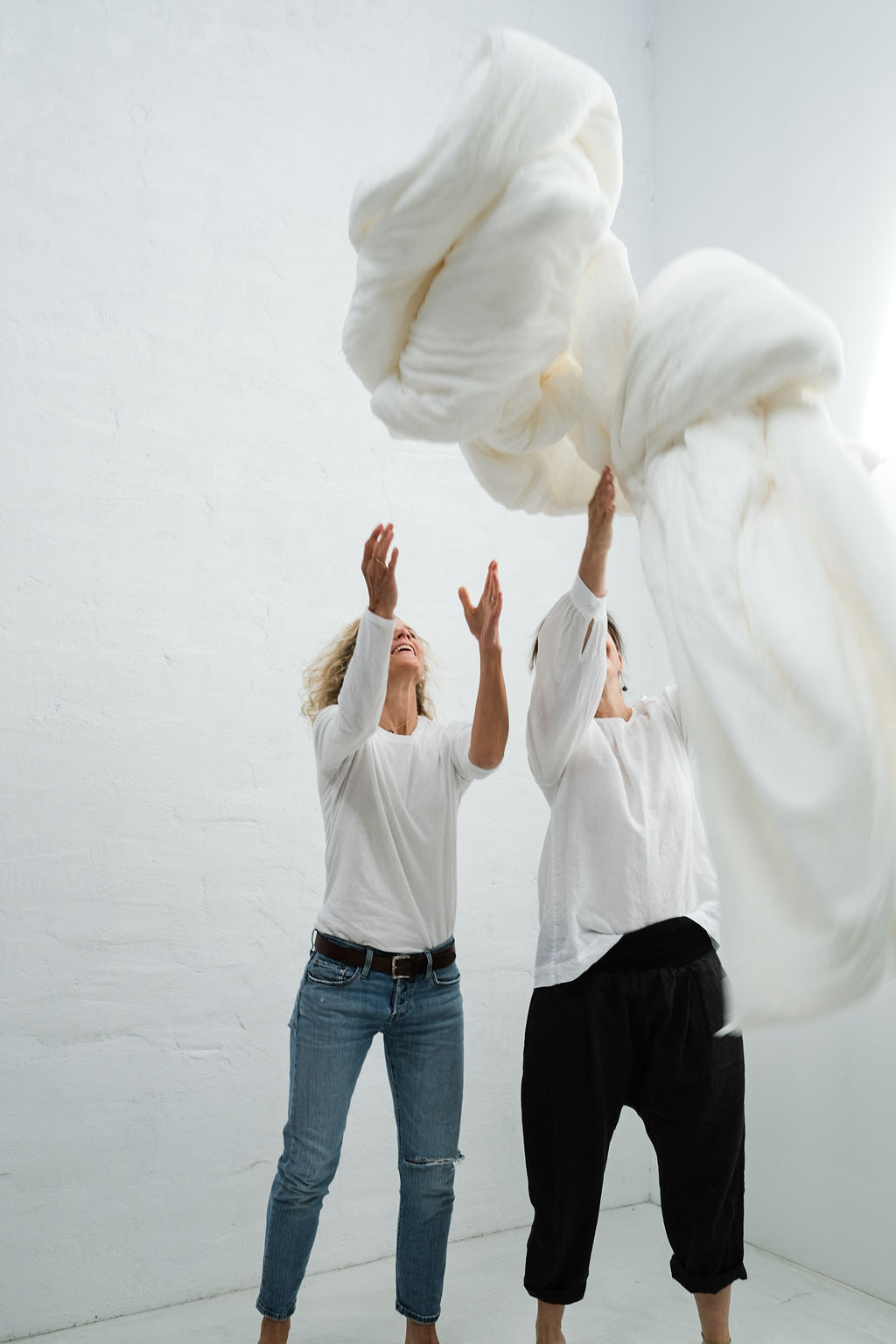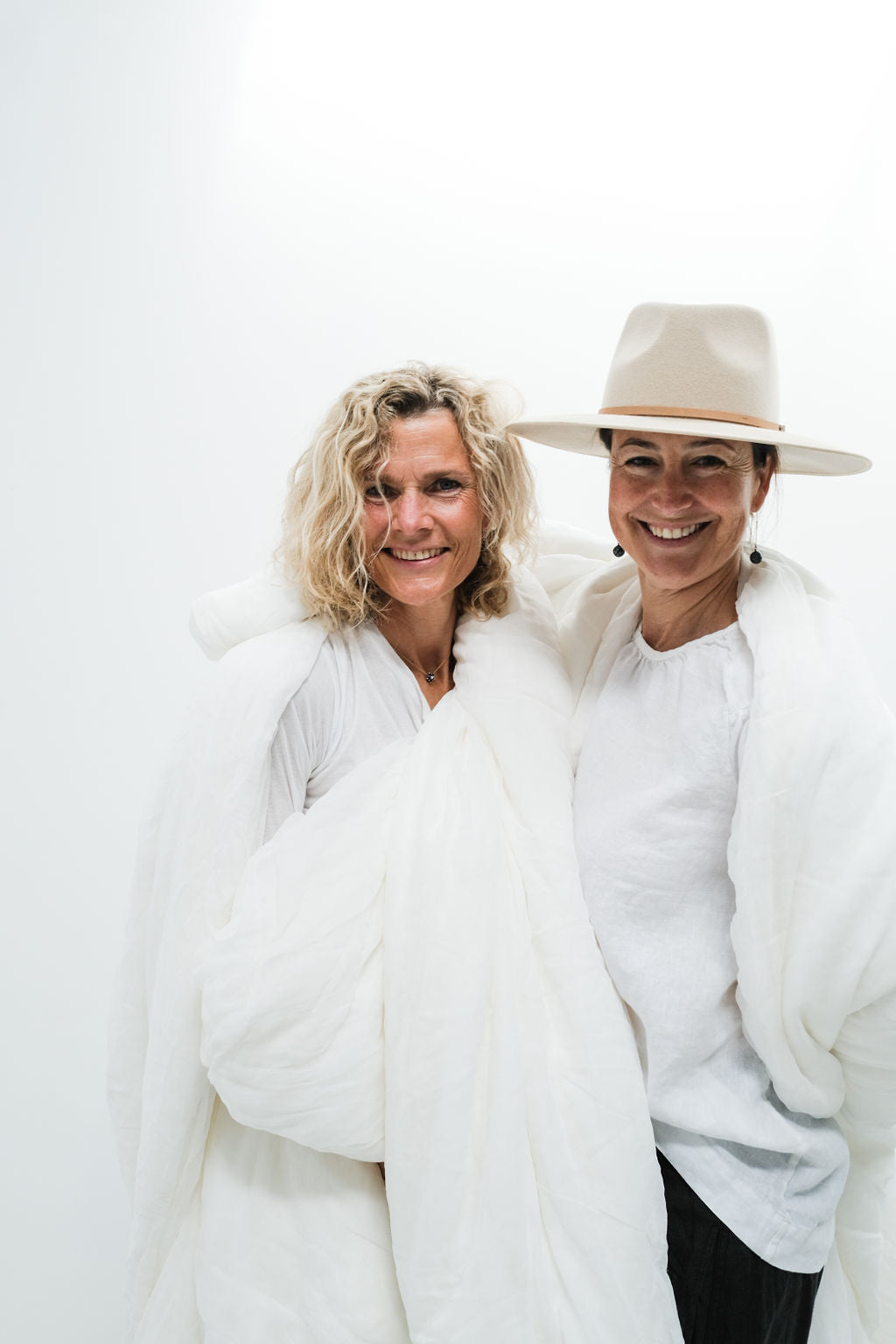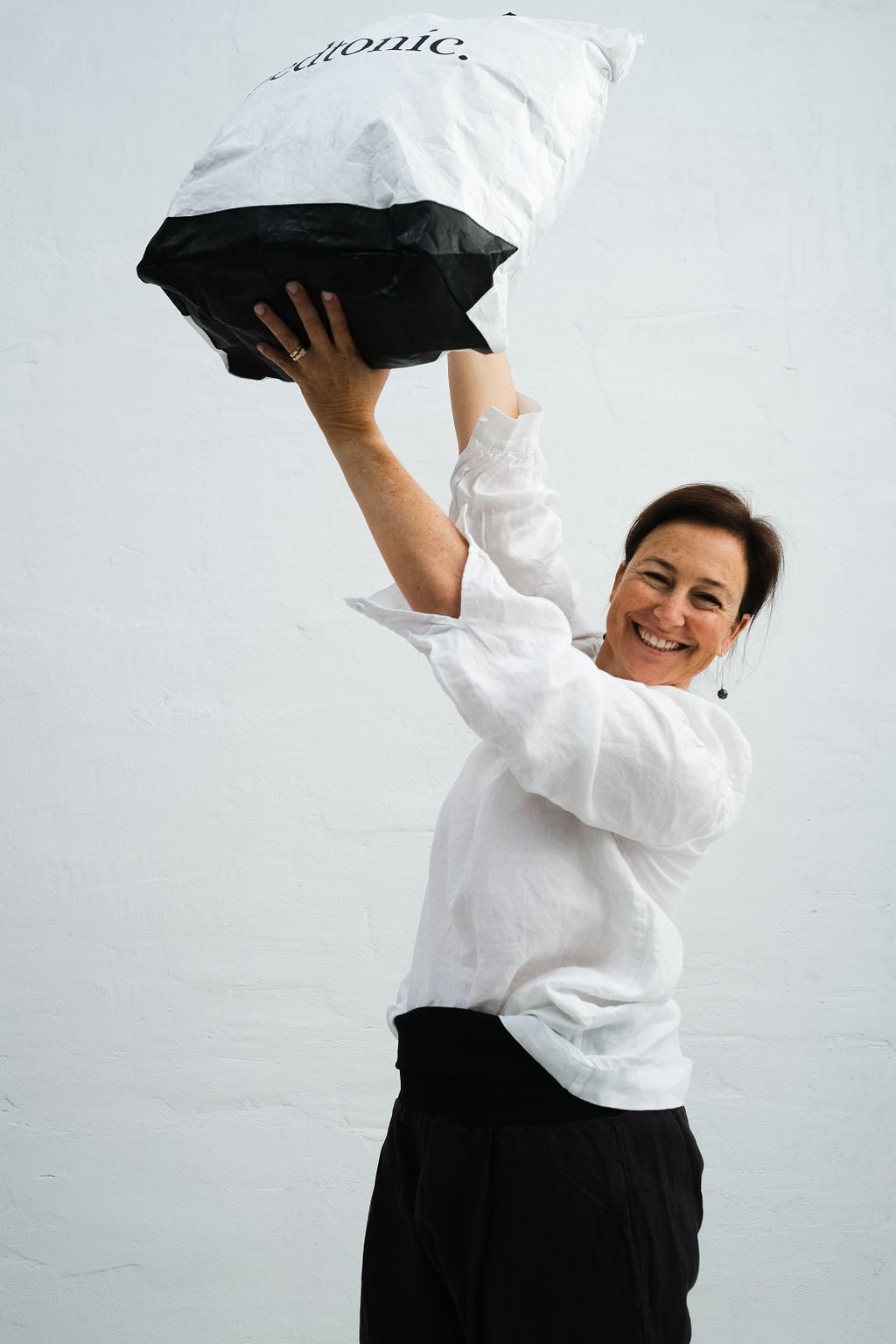 Silk Doona
A friend has one on her guest bed and I realised how much I enjoy sleeping under it. So I bought one and do enjoy how flat on the bed- no lumpy feathery mounds also how light it is and is definitely just as warm and cosy as my feathers! Additionally I think it will be summer friendly
Sleeping under a cloud?
Been thinking about this for a while and BnB I finally bought one- good decision. Have it in my bedtonic linen quilt cover and a cotton blanket for those cold Sydney nights-perfect. Looking forward to trying it out on those summer nights . Light and lovely
Silk Doona Insert and Duvet Cover
I recently purchased a super king Bedtonic duvet cover and a silk doona insert. Together they are a lovely combination and are a perfect weight for sleeping. The insert is very nicely made. The stitching on the duvet cover is consistently straight, although the button holes are somewhat rough for a cover at this price point. A couple of tweaks to the duvet cover and insert would make them even better. It's difficult to get the insert into the super king duvet cover. I struggled with them for half an hour, and have some suggestions:
1. It's not obvious which edge is the top/bottom or side of the large insert. It's nominally rectangular. This could be simply fixed by (a) adding a separate 'top or bottom' tag or (b) adding the words 'top or bottom' to one of the tags currently attached or (c) even a note accompanying the insert saying, eg., "The Bedtonic tag indicates the long side of the insert."
2. The cover could be made much easier to use by leaving a 12-15cm opening at the top on each side for access to the silk insert or other duvet. Other high quality duvet covers, such as by Marimekko, have this opening with the side stitching stopping about 15cm before the upper edge. It makes a significant difference to ease of use. I plan to modify my Bedtonic duvet cover by removing that upper section of stitches the next time I need to wash the cover.
I've used only Bedtonic bed linens for some time and am now committed to their excellent quality and comfort. They are lovely products that make going to bed a pleasure!
Silk doona insert
Thankyou, the silk insert doona arrived promptly from my order and is the perfect weight and warmth for me! Perfect! Helen
Top quality and so light
Had my doubts but this silk doona insert is well worth the money. I will be purchasing another when the weather gets into the freezing winter months. Very happy with my purchase and the genuine advice given at the store.