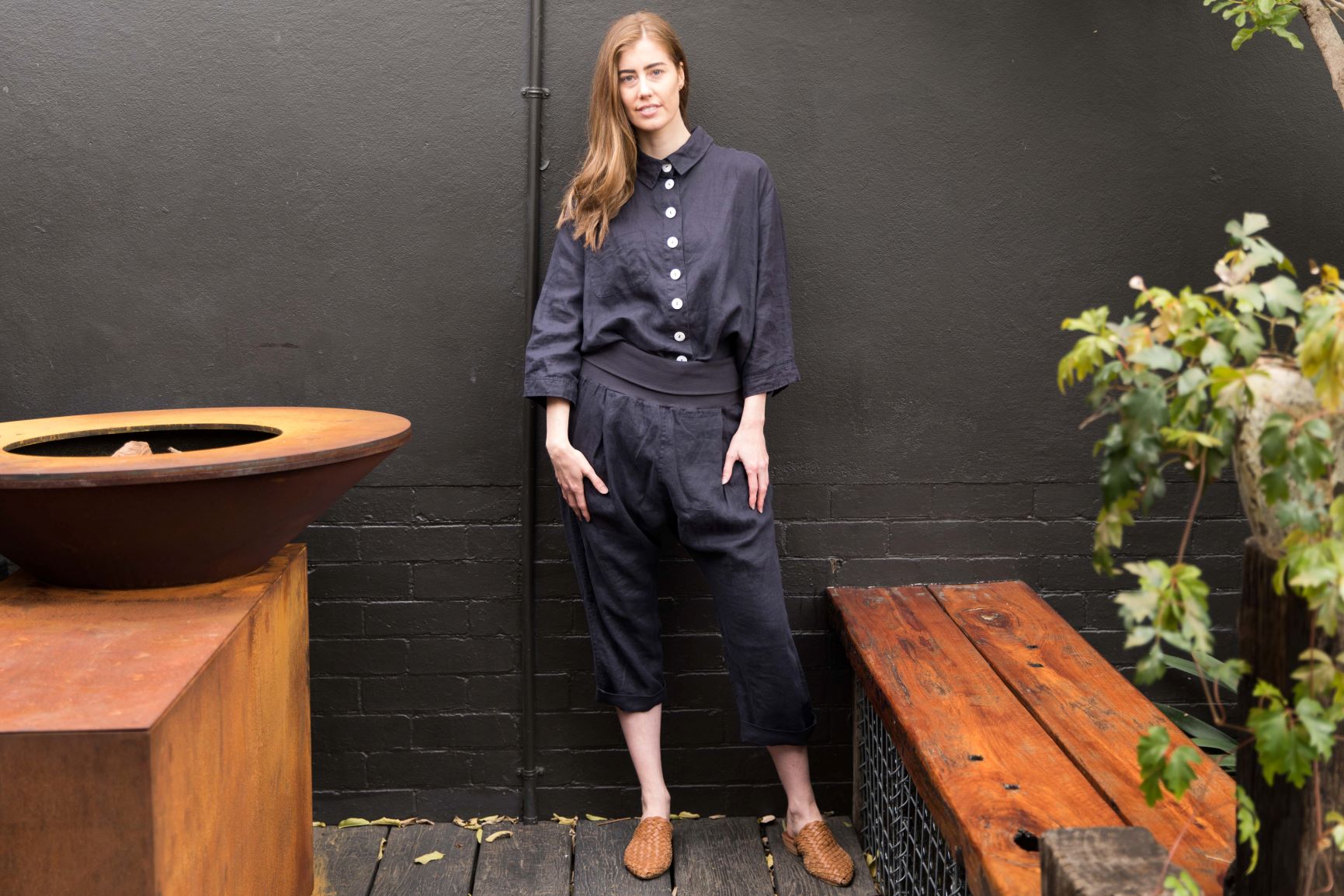 We need to talk about sizing
Bedtonic is growing.
And we couldn't be more grateful for your support, whether you have been following along with us from the very beginning or have just joined us in our journey.
But as we grow, we need to evolve with you. To do this, we needed to conduct a bit of research. You may have helped us out with our customer survey sent a few months ago, which allowed us to gain valuable insights into what you want from us, and what we need to change and expand on, as a customer-driven brand and business.
One of these evolutions included sizing. Basically, what we learnt from you is that our sizing demographic has grown as we have grown! 
Previously, our loungewear (the famous Poets Tunic and her Sister) were a one size fits most, but most is not all,  so as we expand our loungewear range into different pieces, we are expanding our size range, too!
We are working hard at bringing all loungewear out in S, through to XL and trialling different sizes with our new spring collection.
Recently we launched the Field Dress in two sizes - M and L. Our M is made to fit 14 - 16. L is for 16 -18. Note this is very general as we will always be about comfort over size!
New to launch this week are our Slouch Pants in S and M. S will fit 10-12 and M 14-16. 
L is on its way - keep an eye out for pre-orders via email.
Along with our Slouch Pants we have received the first of our Mollie Shirts. These are in M and L.  These are very oversized so essentially will cross from a size 10 - 20. Think big baggy Pyjama shirt! White is available pre-order, due next week.
And last but not least, for our ladies who have been patiently waiting, we have added an extra size in our Poets Tunics.  X Large in Midlength and Long will fit 18 - 22.  These are arriving online next week and available for pre-order. Don't dilly dally as there are limited numbers. 
All other colours in the original Poets Tunics are one size fit most from 10 - 18.
Please note this is all a work in progress!
We are growing our business organically and are still only three years in and linen is not cheap to produce alongside a strong USD!
As we haven't got a big financial backing please bear in mind, we are doing our best to cater to all sizes within the coming year.
Please feel free to drop us an email at hello@bedtonic.com with your sizing requests etc. After all, we are here for you! 
Best
Julie + Co xxx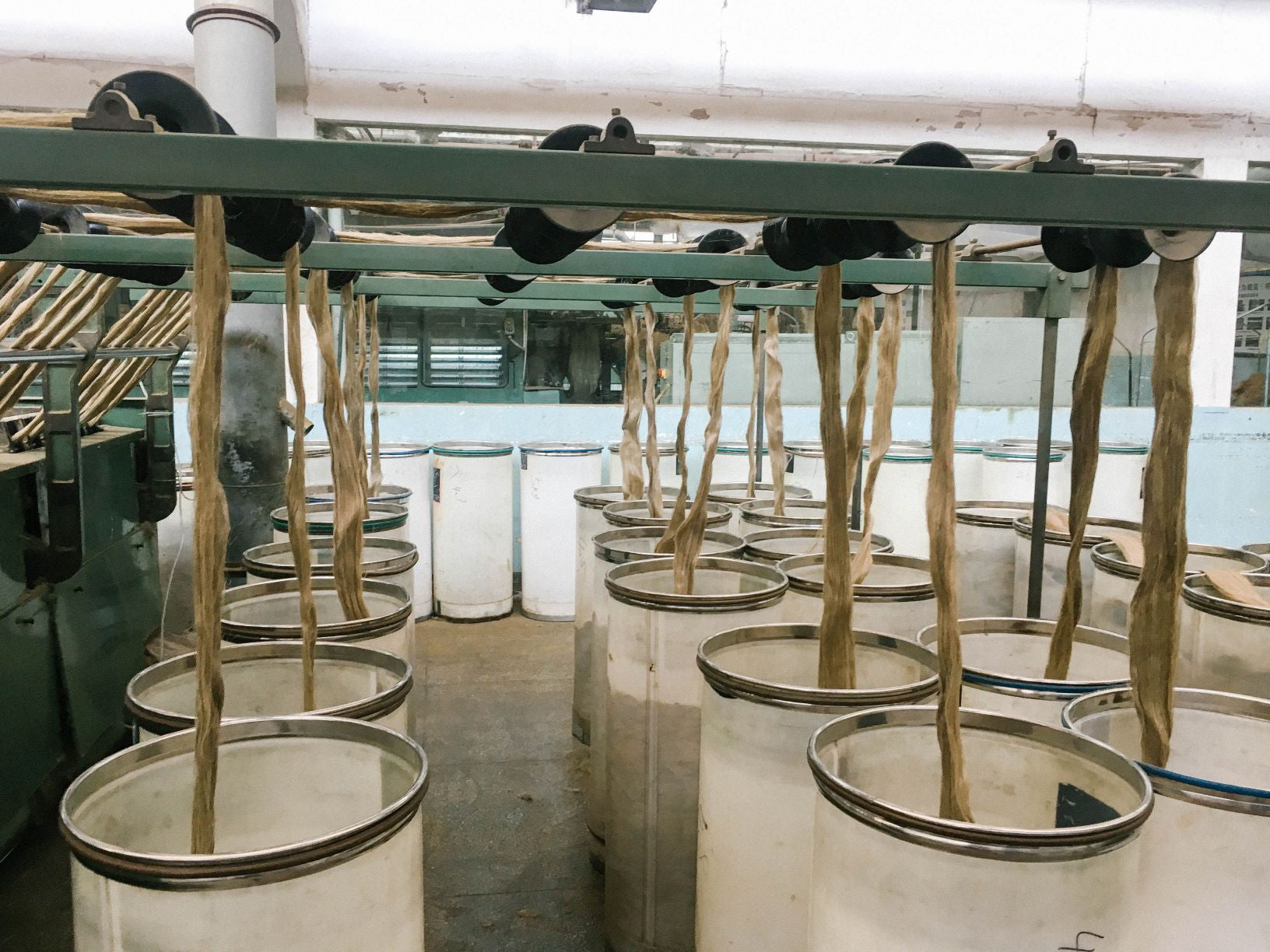 Bedtonic Makers: Behind the Scenes
  My trips to China to visit our makers are always a mixture of things; adventure, chaos, happiness, gratitude and this trip was no different!     I try and visit my manufacturers once a year as a...
Read more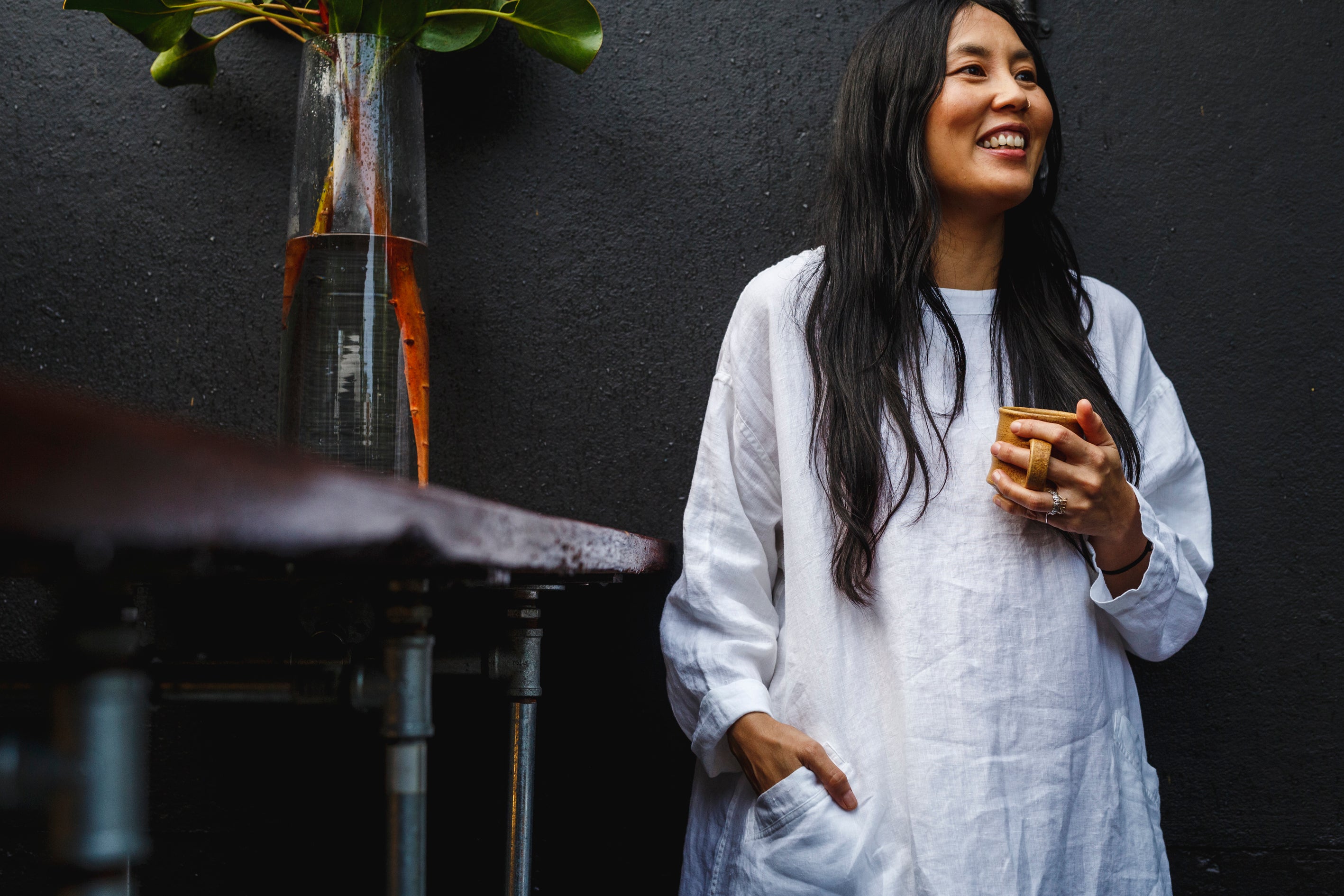 bedtonic linen
Second up in our T O N I C series is my friend Dee from Kawa Heart Studio ⠀Dee is the funniest, kindest, most incredibly talented, human.⠀⠀I miss our funny coffee catch ups - me with my super stre...
Read more