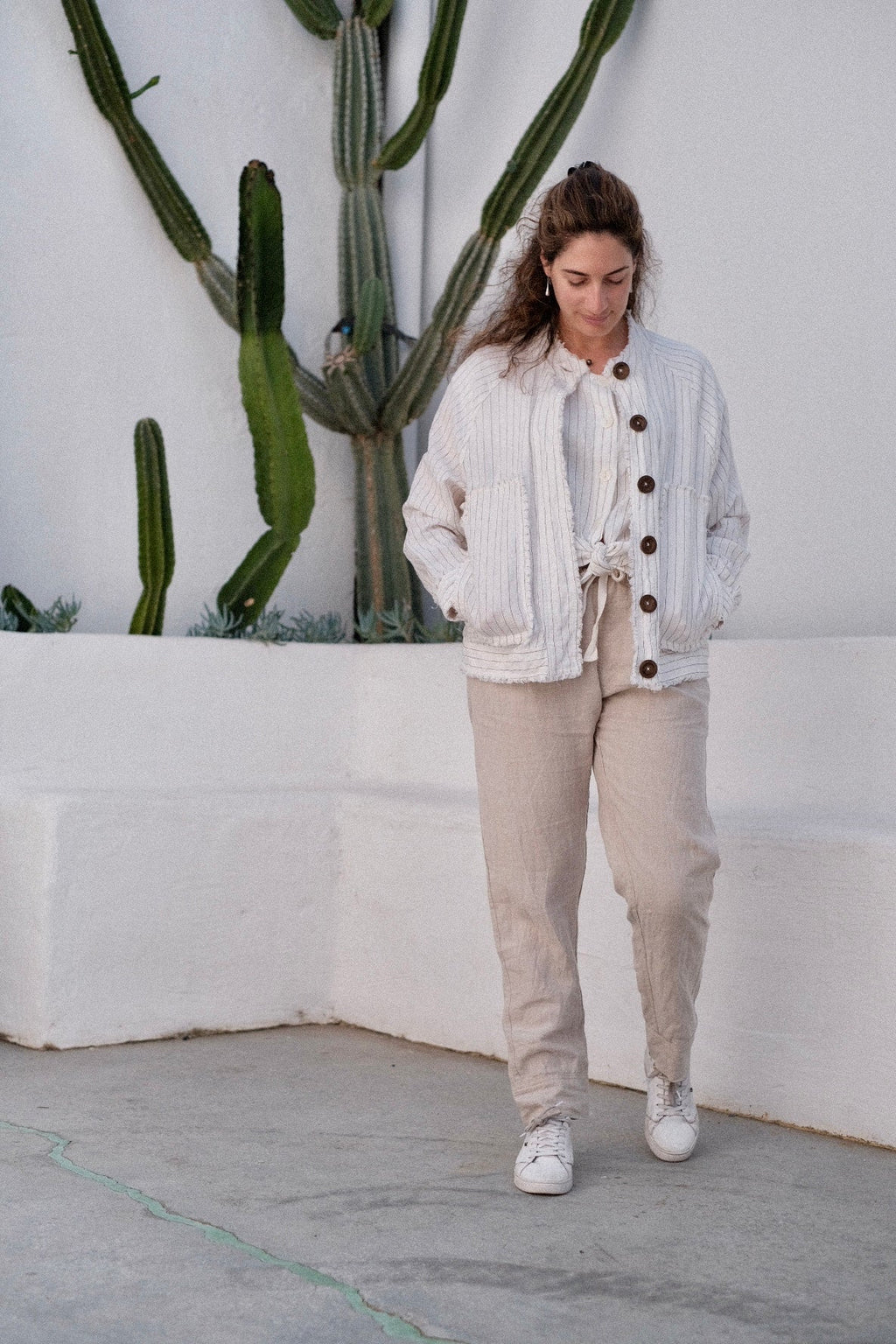 WOMEN'S LINEN PANTS
More and more consumers buy women's linen pants online, so why should you be any different? Because at Bedtonic, we aim to make the online shopping for bed linen sheets or linen clothing an experience to remember. We like to keep it personal, which is why on our website, you'll find out all about the founder and makers of Bedtonic, including the history and the making of all our products. What sets us apart from other traders who stock linen pants for women in Australia are our style tips and gleaming customer reviews, which will make you feel like you're out shopping with your friends! That alongside our excellent customer service will ensure that purchasing a pair of Bedtonic's linen trousers for women is the right decision. Read More
Create a Fashion Frenzy in Australia's #1 Linen Trousers
Designed with both style and comfort in mind, our linen pants for women will soon become your wardrobe staple. Their super soft, yet durable material will keep you going all year round, thanks to their breathable yet thermal properties. Are you fed up with cheaper pieces that lose their colour and shape in the wash? If you purchase a pair of our linen pants for women, we can guarantee that they will stand the test of time. This is because we solely craft our products using European flax, creating a far more robust, yet gentle linen that looks after its owners as well as the planet.
Women's Linen Pants to be Proud of
Were you aware that flax is a much more eco-forward method of production? Fewer pesticides and fertilisers are used to grow flax, and additionally, we only use non-toxic dyes which of course are much safer for you and our planet. At Bedtonic we also limit all waste where possible, ranging through all stages of production including harvesting, and manufacturing of our products by only making in small batches, right to our shipping materials which are recyclable and reusable. So go on, purchase our linen pants for women, after all, it really is a guilt-free spending spree.
How to Buy Women's Linen Pants Online
You must see by now that owning a pair of linen pants for women, will be an investment for not just you, but the world that we live in. If you would like to go ahead, and of course, we recommend that you do, just add your chosen garments straight to your basket. They come in a variety of different colours styles and sizes, we're sure that you will find something perfect. We also offer linen tops for women, linen tunics, and other linen dresses made in Australia. You don't even have to pay the full cost upfront if you don't want to, because thanks to our afterpay facility, this can be split into 4 interest-free payments for your ease. Not quite sure what would be right for you? Then you can always send us an email at support@bedtonic.com and we will get back to you in no time. We know the world isn't going to change overnight, but supporting Bedtonic is definitely a step in the right direction. Read Less