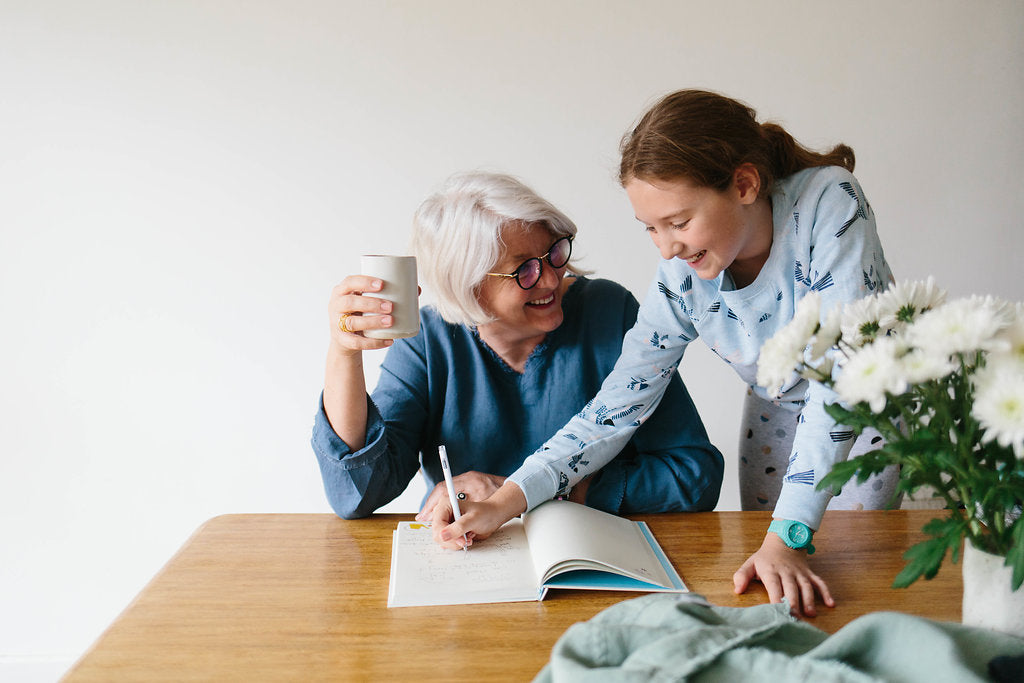 From humble beginnings: checking in with Julie

Anyone who has met Julie Ramsay will agree that her energy and passion is infectious. Her success in growing her online startup from a range of three French flax linen products to over 70 is a testament to this drive and her abundant creativity.
With an unwavering commitment to quality, there's no stopping this local business leader. Her design acumen spurned the

 

Poets tunic, a cult clothing item amongst Perth's style-conscious as it perfectly embodies the sun saturated style of Western Australia.
What has been the best thing about operating Bedtonic?
I love that I have the freedom to work for myself in a creative way, designing product and working with colours. It also means that I can be home for my daughter who's still only 10 and needs her mum.
Where do you look for inspiration when designing your collections and choosing seasonal colours?
Nature. I am a visual person so I draw my inspiration from the outdoors, travel, landscape. Think the latest colour Pindan from when we lived in Broome or an icy glacier near my childhood home in New Zealand.

I never dreamt that I would get to meet so many clever people from interior stylists, collaborators, retailers, copy writers, branding specialists, web designers, movie makers, models and editors. I've realised how important it is to me to surround myself with a tribe of good souls who work in similar fields as it can be hard and lonely work as a start up online.
Why is quality so important to you?
Without a quality product we wouldn't get return customers, end of story! Imagine the reviews online? I pride myself on our customer return rate of over 30 per cent and we would not achieve this unless we had a quality product.

What has been the most challenging thing about growing Bedtonic?
Linen is an expensive textile to produce compared with cotton. I have grown my business from the ground up without any financial backing so each time I increase my product range, colours and sizes we need to invest more finances. As we have grown sales and marketing also take a slice of this. Sometimes it is a hard juggle!

What is the most common feedback from customers you get about Bedtonic bedding? 
How deliciously scrumptious and buttery soft it is to sleep in! That's why I created this business in the first place. I wanted more people to experience this amazing fibre.

And most common feedback about Bedtonic Poets?
A versatile simplistic design that can be dressed up or worn to the beach. Customers love the sturdy construction, the colours and the relaxed fit.
What are your favourite products from the summer collection?
The Dusky Rose pure linen sheets are a real favourite of mine. I love the newest reversible duvet combo fog + white for a fresh clean aesthetic for summer and the Euro pillowslip pairs are great for styling up - it's amazing what a coloured Euro does to change up the bedroom!
—
You can read more about Julie and her story here.
Interview and introduction by Amy Snoekstra, photos by Rae Fallon