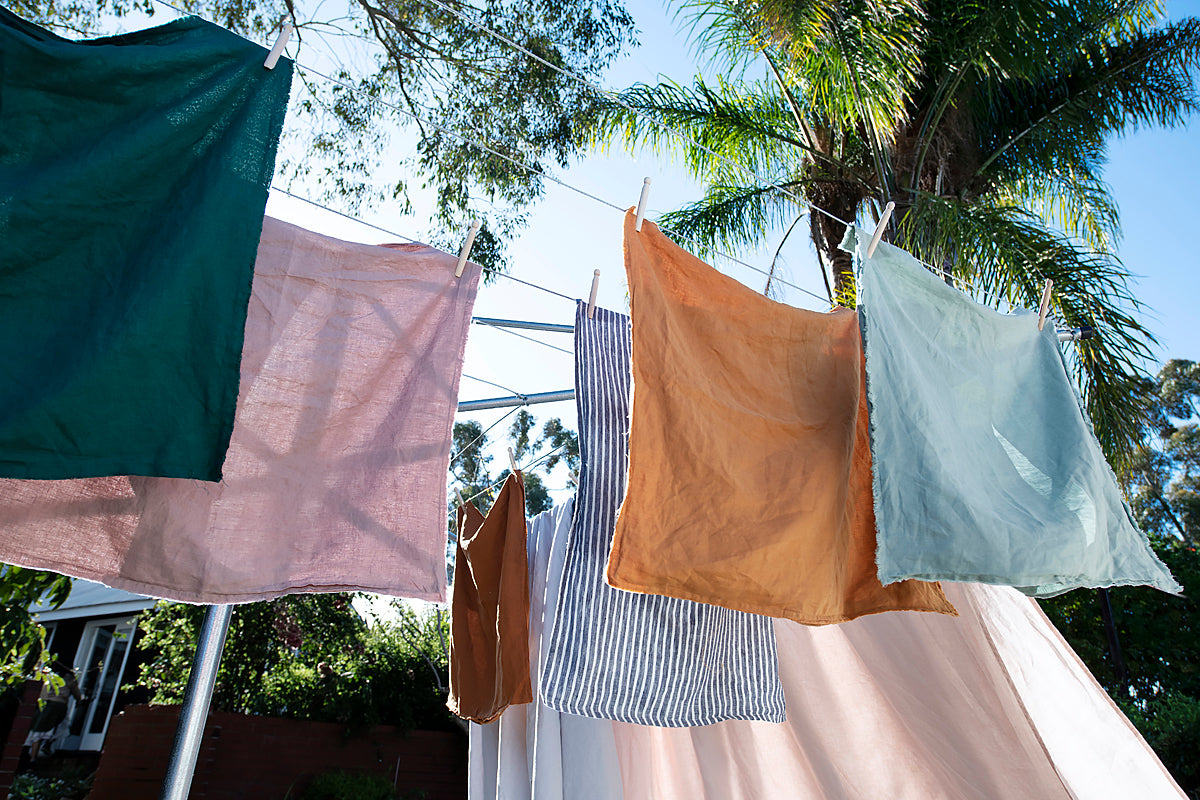 Behind the Seams: A conversation with stylist Lisa Quinn-Schofield
One of the most enjoyable things about working towards launching our new-season range is the photoshoot!
Our summer collection is all laid-back, beachy and natural, so we jumped at the chance to work with interior stylist and creative director Lisa Quinn-Schofield of Featherhorse Studio.
Lisa is well known for her signature style, blending coastal and modern Australian with just a hint of bohemia. Her styling and direction work can be seen in the pages of your favourite interiors magazines and her Instagram feed is full of respected design names she's collaborated with.
She talks to us about working on our latest shoot, relaxing at the beach with family, as well as her top bedroom styling tips!
How do you describe what you do?
I'm a stylist and creative director specialising in interiors. My work covers a broad area from styling of products and interiors for photo shoots for editorial and commercial features.
As a creative director, I also create the concept and ideas to style the photo shoot. I also style and decorate interiors for residential and commercial clients.
With a background in fine arts, I also love doing creative and artistic installations and sometimes I'm lucky enough to allow create art for the interiors or photo shoots.

I love working as team with the photographer and the client to create magic. I'm always open to feedback and I think this always creates the best results.

Lisa Quinn-Shofield and Jody D'Arcy at work
What's your favourite thing about summer?
The beach and hot summer nights watching the sun go down and catching up with friends. I also just love hanging out with my family at home in our backyard.
Which Bedtonic item can you see in your own home and why?
Well that's easy because I love the product so I already own my favourites! The sheet set in sage and hand-stitched blanket in Venice blue.  
Some of Lisa's favourites the pure linen european pillowslip pair in sage and pure linen hand-stitched blanket in Venice blue. Shot on location at Kawa Heart Studio. Photo Jody D'Arcy, styling Lisa Quinn-Schofield.
What do you think are some of the most important interior elements to make a living space feel like a home?
Surround yourself ONLY with things you love. Don't get wrapped up in trends and be true to yourself. Be open to change and, that like you the space is always evolving.
You can never have too many plants. Mix textures and layers and shapes.   

What's your number one tip for styling a bedroom?
That's it's ok to have a few duvets and a few sheets that you can mix and match depending on how you feel.
I see so many clients that just have a couple of combinations and don't think they can change it up. Have fun with it! I love changing the whole look of the room by just changing the pillow cases. 

Bedtonic pure linen sheet set in blush and pure linen reversible duvet in dusky rose + Venice blue shot on location at the amazing Kawa Heart Studio. Photo Jody D'Arcy, styling Lisa Quinn-Schofield.
What does a typical Sunday morning look like for you and your family?
Most Sundays we are at home and we try and do a creative morning as a family or otherwise we are at the beach. My husband would be doing bonsai and I would be creating art - painting or sketching or reading the latest interior magazine and our girls would be doing a combination of all of the above.
This follows a cooked breakfast, music is always playing and we are all out the back while our dog Hudson watches on. Sunday is my absolute favourite day!  
--
Lisa Quinn-Schofield is a Perth based interior stylist and creative director and the face behind Featherhorse Studio.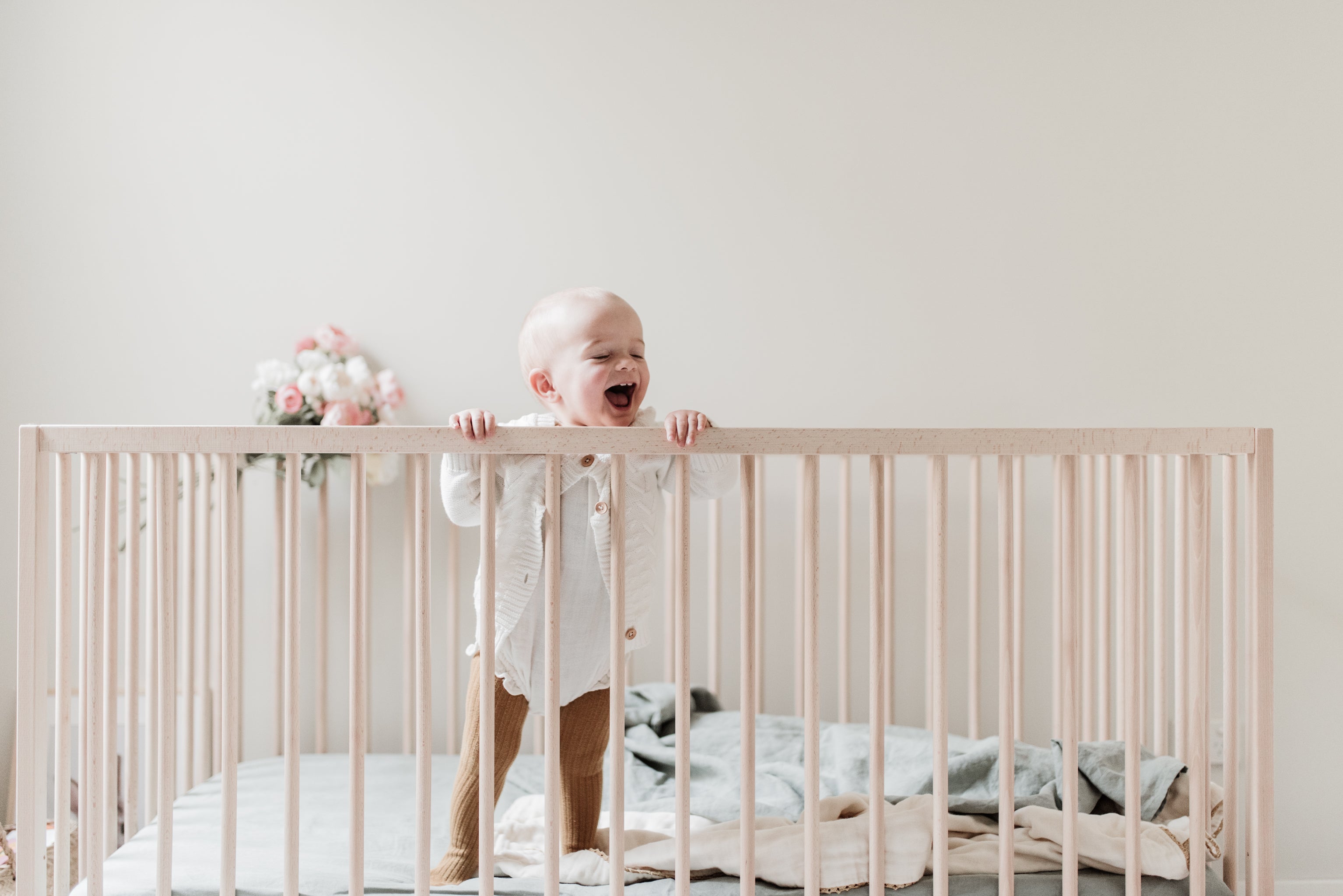 Bedtime Stories: Ines and Ella
Perth based lifestyle photographer and blogger Ines Pandžić is a very busy mother of nine month old baby Ella. In a recent article on her blog she describes her efforts to balance her work and hom...
Read more