Article: The finishing touch: a conversation with pattern maker and couturier Terri-Anne Heighway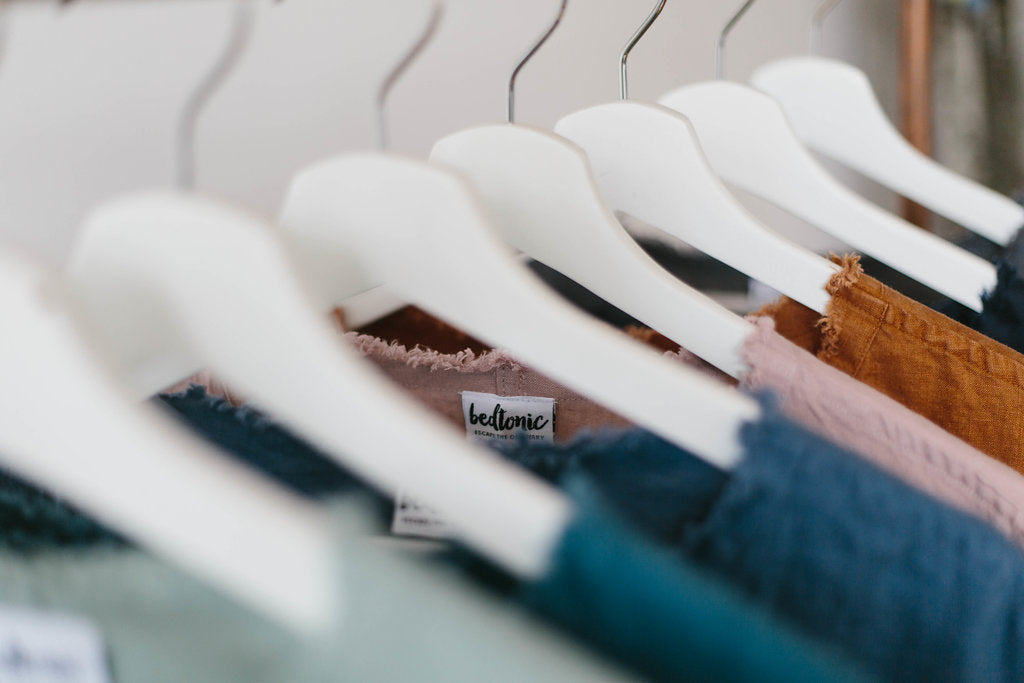 The finishing touch: a conversation with pattern maker and couturier Terri-Anne Heighway

At Bedtonic we're committed to producing the best quality pure linen bedding and garments. When it comes to designing and manufacturing our Poets Tunics, the attention to detail and quality of the finishing is incredibly important.
Recently we sat down with pattern maker Terri-Anne Heighway to learn more about the quality and durability of the Poets and where they fit in the grand French culture of Couture.
What is it about the Bedtonic Poets Tunic that differs from other garments in terms of quality?
We pride ourselves in producing a quality standard that bucks against the current trend for cheaply made garments, so that our customers can wash and wear our tunics over many years. The results are garments that last the test of time - just like in the olden days.
How are the seams of the Poets Tunic constructed to allow for extra durability?
The construction of the Poets Tunic is different from most 'Fast Fashion' brands in that the seams are constructed with flat felled seams. This means that the raw edges are interlocked and contained within the finished seam with two rows of stitching. This stops the seam degrading with wash and wear and allows for a neater finish. You might recognise flat felled seams, they're commonly found on the in-leg seam of jeans and workwear, for superior durability.
The armhole seam of the Poets Tunic can't be flat felled, so we have opted for a straight stitched seam with overlocked edges. This is finished with an edge stitch to keep the seam sitting in the right direction, and to provide that extra level of durability in keeping with the rest of the garment.
Even the neckline and hemlines of the Poets Sister, whilst frayed, are finished with a facing that is stitched twice. This way we get a lovely organically raw effect, with the security of knowing that it's only going to fray so far; the edges won't stretch out and distort as it would without these facings.
How would you classify the finishing of the Poets Tunic within the French tradition of Couture?
Couture is a word originating in France from the 1920s, meaning: 'To make a garment to a client's specific measurements and style'.
Couture can be divided into three categories: Haute Couture (high dressmaking), Prêt-a-porter (ready to wear), and Demi-couture (half couture). For a garment to be classed as the legally protected named Haute Couture it must meet a whole raft of special conditions, for example, the garment must be made from an studio that employs at least fifteen full-time staff.
Prêt-a-porter are less expensive and present the customer with multiple sizes, unlike haute couture. Demi-couture is a sub-category of Prêt-a-porter, and doesn't tend to have the hand-made techniques seen in haute couture and Prêt-a-porter pieces.
We classify our garments as Demi-couture due to our lower production yields and slower, more specialised manufacturing methods using the best quality French linen available to us. Although the manufacturing of our garments doesn't employ hand-sewing techniques, we believe that our garments are a class above most garments that can be purchased from many chain retail stores…I guess it is more of a boutique garment.
What's the best thing about working on the Poets Tunic design?
I'm proud to be involved with the design development of Bedtonic Poets Tunics for the simple reason that they reference old techniques with the quality that people used to wear in times past; garments that were made to last - because they had to!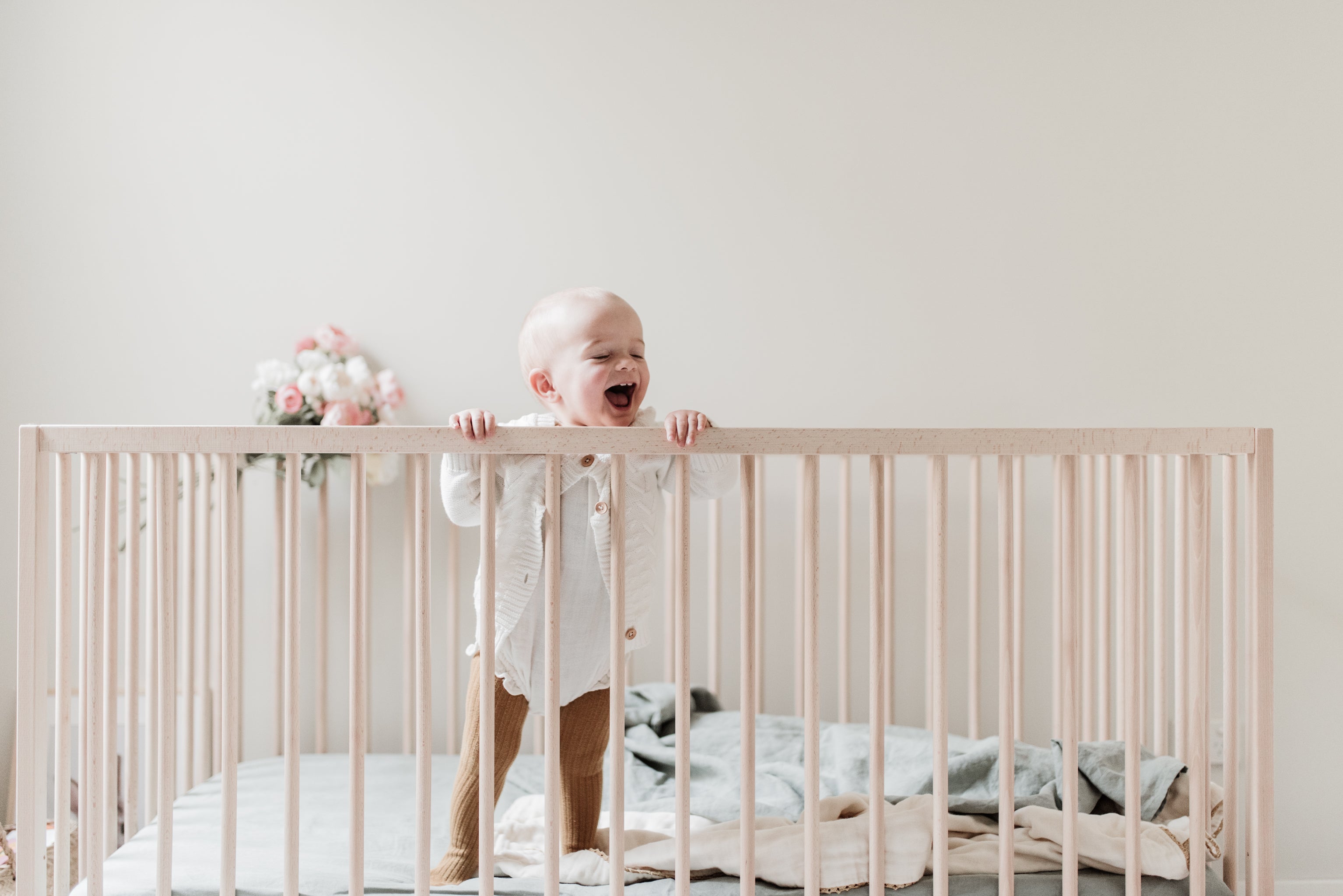 Bedtime Stories: Ines and Ella
Perth based lifestyle photographer and blogger Ines Pandžić is a very busy mother of nine month old baby Ella. In a recent article on her blog she describes her efforts to balance her work and hom...
Read more