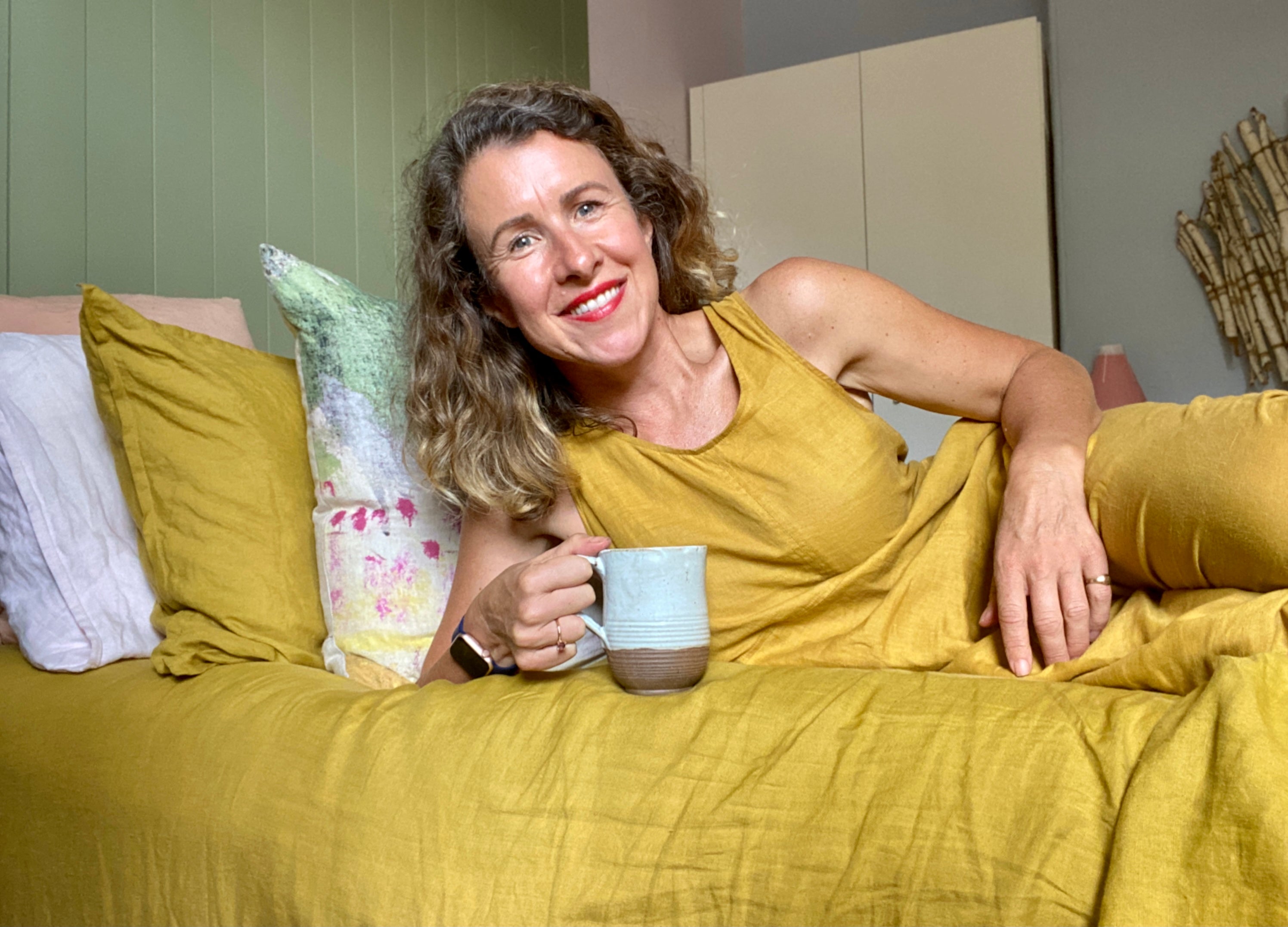 Conversations for the curious with Amy Crawford.
Starting off our conversations with incredible women doing inspiring things is Amy Crawford of
The Holistic Ingredient
.
A champion of health and all things holistic Amy pictured here curled up in her Bedtonic ochre bedding talks to us bedside.
----------------------------------------------------------
Get to know Amy Crawford!
DESCRIBE YOURSELF IN 5 WORDS;
Passionate, enthusiastic, curious, self-aware, impatient

TEA OR COFFEE / BUBBLES OR WINE?
Double shot 3/4 soy latte, thanks.

ARE YOU A LEFT IN BED, A RIGHT OR A TOTAL BED HOG?
Left, always the left.

CHOCOLATE OR CHEESE?
Chocolate AND cheese. Life surely cannot exist without both.

WHAT INSPIRES YOUR CREATIVITY?
Conversations with girlfriends doing amazing stuff in the world, time out in nature, music.

WHAT IS CURRENTLY ON YOUR BEDSIDE TABLE?
Come As You Are by Emily Nagoski, The Survivors by Jane Harper. A diffuser, hand cream & lip balm.

CAN YOU DESCRIBE AN INSPIRATIONAL WOMAN IN YOUR LIFE?
One of my best friends. She inspires me no end with her resilience, her determination, her tenacity and her powerful self worth.

WHAT IS THE BEST ADVICE YOU HAVE RECEIVED?
Your word is your bond. Be intentional with it, back it up with action & keep it.

YOUR FAVOURITE ROOM IN YOUR HOUSE AND WHY?
My kitchen/living space. The sunshine streams in all afternoon. When I walk into my home and see it bathed in light it's like a salve for my nervous system.
FINISH THIS SENTENCE. AN HOUR IN BED...at any time of the day is never a bad idea.
-----------------------------------------------
We thank you Amy for letting us spend 5 minutes bedside with you and trust you sleep well in your newfound linen sheets!
Amy wears her favourite
Morrison
jumpsuit.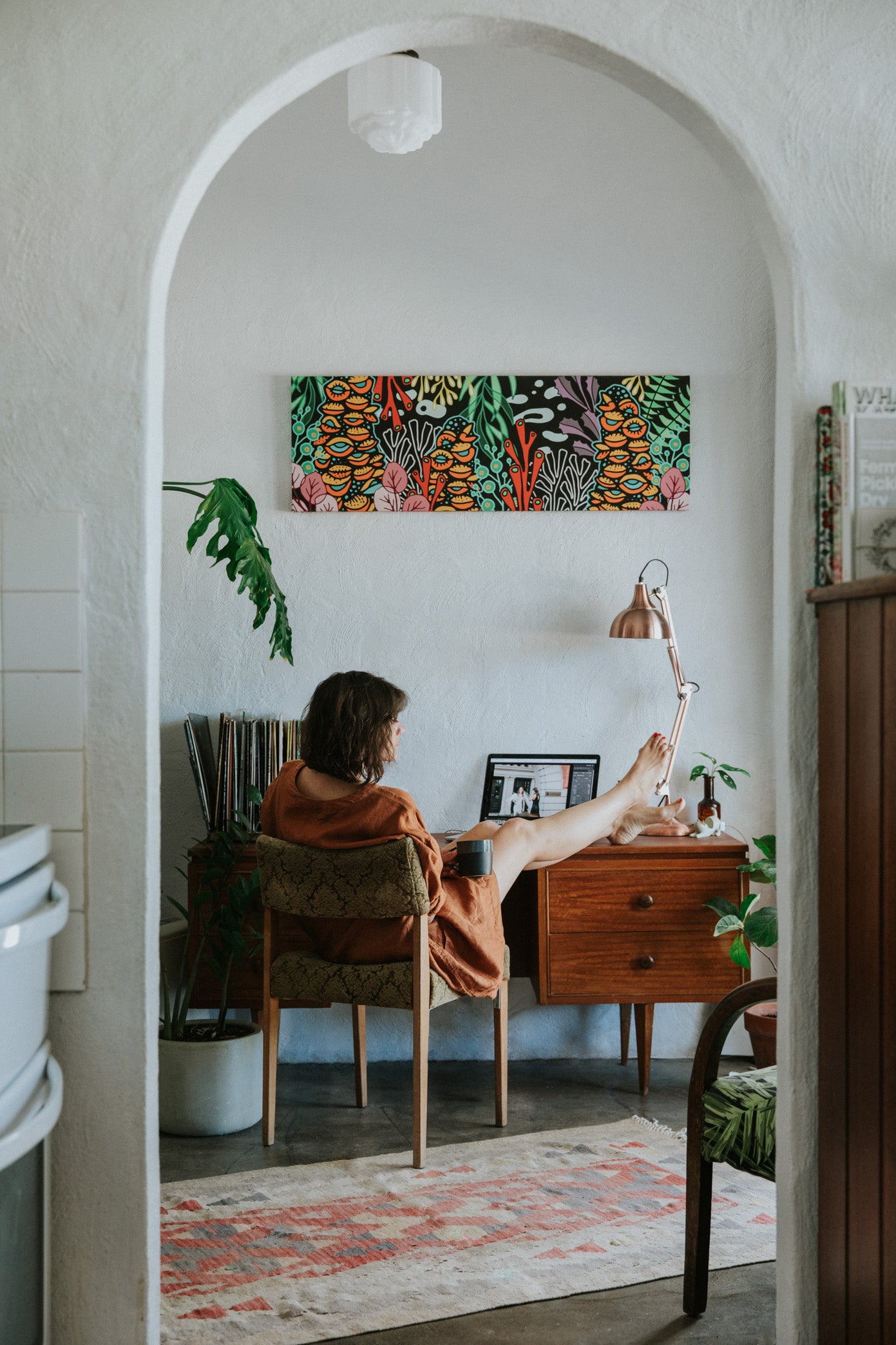 bedtonic loungewear
  T O N I C with Jess Wyld, Perth Commercial Photographer   We chat with the super talented Jess Wyld, who has been capturing Bedtonic's linen dreams for the last few years!   Which side of the bed...
Read more